Raptors aim to modernize their stagnant offence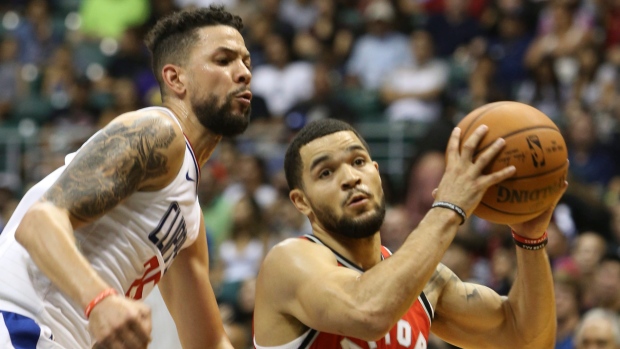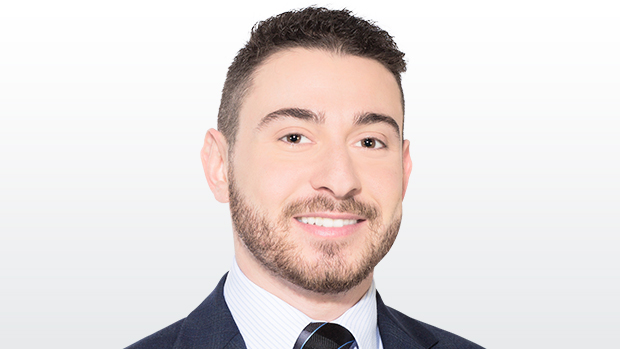 TORONTO – Change isn't supposed to come easy. Old habits are tough to break. It's a reality many of us face on a regular, if not daily basis. What gets us through it? Knowing that change is often for the best and, in most cases, it can actually be done.
With the NBA's new year approaching, the Toronto Raptors have made their resolution and are hoping to better themselves. It's a process that started long before training camp got underway last week.
Following the conclusion of each season, team president Masai Ujiri takes some time to sit back and evaluate what went right and – in the case of last spring's disappointing second-round sweep to the Cleveland Cavaliers – what went wrong.
Understandably, he lamented having to deliver his annual postmortem address to the media just a couple days after they were eliminated. Still, even without much time to digest what had happened, the root of the problem seemed clear to him in that moment.
"One of things I discussed with coach [Dwane] Casey is how we play," he had said, speaking specifically about the team's highly debated offensive personality. "We've done it the same way over and over again, is it going to work the next time? We have to figure that out. The one-on-one basketball we play, we have to question that, we have to really look at it, look at the league and evaluate the way we play and say, is this working?"
The answer, however complex, is: sort of. Toronto has ranked as a top-10 team in offensive efficiency each of the last four seasons, but they've done it in stark contrast with the way the game is trending. In a league that's embraced three-point shooting and ball movement more than ever before, the Raptors are – forgive the pun – dinosaurs. Come playoff time, the predictability in their style of play routinely comes back to the bite them.
To some surprise, especially after talk of a "culture reset" early in the summer, Ujiri decided to entrust Casey and the same core of players with the task of remodelling the offence. That's been their top priority since. The coaching staff devoted the bulk of this past off-season to making the necessary adjustments in philosophy. They asked each player, regardless of position, to work on their three-point shot. Although there is usually a strong defensive focus during the first week of camp, they've spent more time drilling offence than ever before under Casey.
"You have to adapt or you die," said the head coach. "That's the thing. You have to adapt to the league, the way the game is changing.
"Mainly, it's more of a three-point shooting game now. It's an offensive league. It's an offensive game. Commissioner [David] Stern made that change when he took out the impeding-process rule. We all have to adapt. When we first got here we talked about defence, defence, defence. We were [ranked] 30th. We couldn't go any lower defensively. We changed that and got better. Now it's becoming an offensive game. Our trick is to make sure our offence travels when we play the elite teams, when we play in the playoffs. Make sure whatever system we have fits."
Message received, at least for one game. While the obvious small sample size and preseason caveats apply, those points of emphasis were on display in Toronto's 121-113 exhibition win over the Clippers Sunday night.
The Raptors launched 43 threes in 46 minutes – almost 19 more than their per-game average last year and eight more than their season high. According to ESPN, they only attempted five mid-range jumpers. To put that into perspective, that's where a quarter of their shots came from last season (20.3 per game). DeMar DeRozan, who led the NBA in mid-range attempts with 10.1 per contest, shot just one in 15 minutes on Sunday (he was 0-for-2 from beyond the arc and a perfect 3-for-3 at the rim).
The ball was also moving better. As a team, they recorded 22 assists on 29 buckets, including four apiece from DeRozan, Kyle Lowry and Jonas Valanciunas (the most he's ever had in an NBA game), who didn't look out of place in the Raps' modernized offence.
This was an extreme version of what they hope to become, which is fine – that's what these games are for, to tinker. Not even the record-setting Rockets averaged that many three-point attempts last year, so you can bet the Raptors aren't going to maintain this kind of volume, nor should they.
It should be noted that they hit just 11 of their 43 threes (26 per cent) and while that's fine too – process over results at this time of year – it is indicative of an ongoing concern that they don't have that many capable shooters on the roster. In the long run, they would be doing themselves a disservice by playing too much like the Rockets or the Golden State Warriors because, simply put, they're not the Rockets or the Warriors. They key is finding the right balance between their style and the styles they're trying to emulate. That's also their biggest challenge.
"The tricky thing is you're not going to make some players into something they're not," Casey acknowledged last week. "DeMar DeRozan is not going to become Klay Thompson overnight. The tricky thing is to make sure we use the strengths of our players, as well as make adjustments, make changes with what [we're] doing."
"We can't throw the baby out with the bathwater and try to be something we're not. The key is making sure we keep up with the times but maintain some of the strengths that we have."
"At the end of the day, if you get a different haircut that you're not used to getting, you'll look a little different but you're still you," said DeRozan, who always seems to be ready with a new analogy or metaphor. "…You trim it down a little bit, they're gonna say you look a little different but you're still you. You might walk with a little bit more of a swagger and you're going to feel a little bit more confident about yourself. That's the route whenever you hear the word change."
DeRozan's ninth NBA season may very well be the most telling of his career. For better and for worse, the Raptors' playing personality has been designed around the all-star guard's skill set. Casey often takes criticism for that – and some of it is probably justified – but the reality is every team adapts to the strengths and weaknesses of its best players. While C.J. Miles' shooting and the development of guys like Norman Powell should help in facilitating the positive change they're hoping to achieve, make no mistake: The pressure will be on DeRozan, Lowry and Casey to make this happen.
This has been an encouraging week in that respect, but they've got a long way to go. Remember, it's not the first time they've talked about tweaking their offence – moving the ball with purpose, shooting more threes, playing faster. Maybe it hasn't been emphasized to this degree, but it's come up at various points over the last few seasons.
We've even seen it come to fruition on the court, here and there. Take Game 5 of their first-round series against the Bucks last spring, for example. The Raptors shot 58 per cent, hit 12 threes and recorded 28 assists in their most convincing win of the playoffs (118-93).
The problem has been in sustaining it, especially late in games, against elite opponents and when the stakes go up in the postseason. Change is at its toughest when adversity hits, after all. This team won't be judged by what it does in December or February, and certainly not by how it looks in October. But, as Lowry wisely pointed out on media day, in order to ensure that the change they're striving for holds up when it matters most, they've got to start now. Now is the time to break old habits and build new ones.
No, it's not going to be easy – so much of who they are as a team is rooted in the DNA of their players. Can they change, even moderately, with similar personnel? One way or another, it should be fascinating to watch them try.