Raptors awaiting arrival of team stars Leonard, Lowry
With several members of the retooled Toronto Raptors back in town preparing for training camp, two notable Raptors still missing include prized off-season acquisition Kawhi Leonard and defacto team leader Kyle Lowry and outside of a mutual respect not much is known about the relationship between the two stars, Josh Lewenberg writes.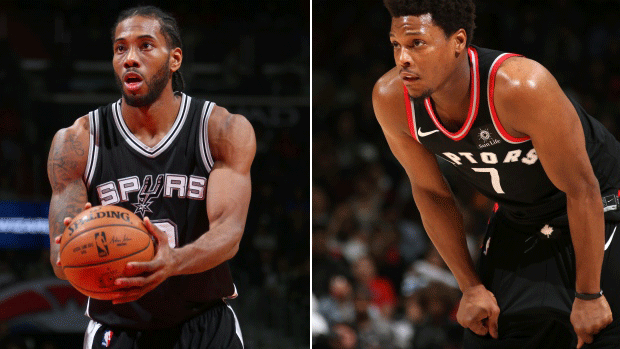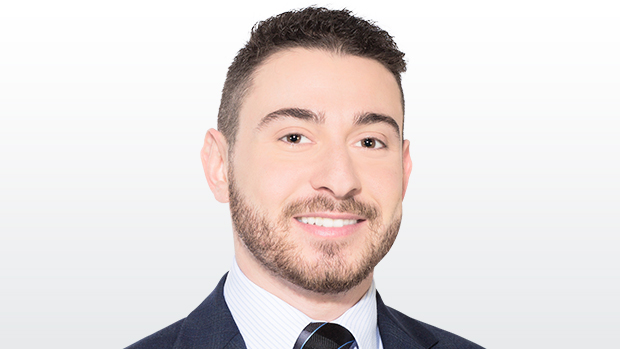 TORONTO – With the most compelling summer in franchise history behind them and training camp just around the corner, the retooled Toronto Raptors are about to come together for the first time.
What that might look like, while promising, remains something of a mystery.
A few players got back into town over the weekend, while several have been around since last week – getting settled, working out and preparing for the coming season.
The two notable Raptors that are still missing: prized off-season acquisition Kawhi Leonard and defacto team leader Kyle Lowry, who are both expected to arrive later this week.
It's not entirely unusual for the younger guys to get in ahead of the vets, and players aren't required to report until next Monday, so this isn't cause for concern, necessarily. However, it is a reminder of how much uncertainty surrounds Toronto and its two most important players heading into the new campaign.
When the Raptors break camp in Vancouver next Tuesday they'll do so with more talent than they've ever had before: a Finals MVP and top-5 calibre NBA player, a perennial all-star at point guard, and one of the deepest rosters in the league. But talent – while crucial in professional sports, especially in the NBA – isn't everything. There are plenty of questions to be answered.
What condition will Leonard be in, physically and mentally, after sitting out the bulk of last season with a quad injury and then forcing his way out of San Antonio? What's Lowry's mindset going into his first Raptors camp without close friend DeMar DeRozan by his side? Can first-year NBA head coach Nick Nurse bridge the gap between the old regime and the new one while recreating the on and off-court chemistry this team has boasted about in recent years?
That last one could be the trickiest to quantify. Chemistry comes and goes. Some teams have it, some teams don't, and it's often impossible to explain why. How did the Raptors immediately become a better team after trading Rudy Gay – arguably their most talented player at the time – in 2013? Ask just about anybody that was around during that franchise-altering season and they'll answer: chemistry.
Outside of a mutual respect, not much is known about the relationship between Leonard and Lowry, if there is one at all. Leonard hasn't spoken publicly since the trade was made official in mid-July. Meanwhile, Lowry has declined to comment on the deal. Off the court, the two stars are very different, but so were Lowry and DeRozan – one stubborn and outspoken, the other more introverted. There's nothing to say this new pairing can't work, although there's certainly no guarantee that it will.​
Lowry isn't likely to find that same kind of tight, lifelong friendship with Leonard, who has a small circle and isn't said to have many close relationships within the league, but that's fine. They don't have to be best buds.
There's one common denominator between them, in addition to their obvious talent, and the Raptors are hoping it's what brings them together in the only way that matters. They both love the game and are all about winning.
"Kyle is close to DeMar and he's going to be sensitive to [the trade]," Raptors president Masai Ujiri said of Lowry. "That was a blow to him. I think basketball-wise Kyle is always ready, he's always going to be ready, he's training hard and he'll be ready."
"He is just quiet," Ujiri added on Leonard. "That's his nature. We can't all be the same kind of people… His [focus] is on basketball, which is what you want. He is a basketball junkie."
Ujiri, who hosted an event for his non-profit organization Giants of Africa in downtown Toronto on Tuesday morning, spoke to reporters about his expectations for Leonard. He was careful not to say anything definitive about the 27-year-old's status. They want to see how he looks in camp before determining how close he is to 100 per cent, but all indications are he's, as Ujiri put it, "ready to roll."
According to Ujiri, Leonard has already visited Toronto multiple times since the trade and got to know some of his new teammates in Los Angeles, where he did some of his training last month.
"He is determined and seems in the right frame of mind," Ujiri said. "You will be hearing from him shortly. I think there is a fire inside of him and we are all excited about that."