Raptors banking on experience to give them an edge over Bucks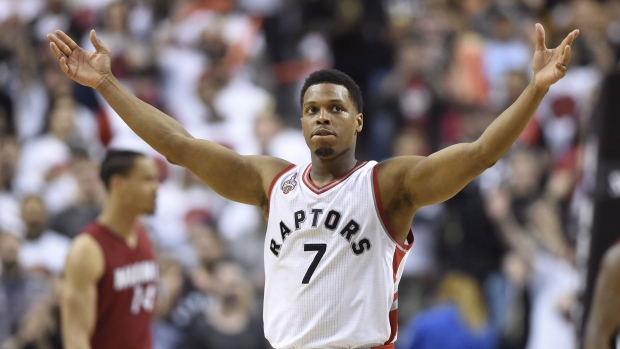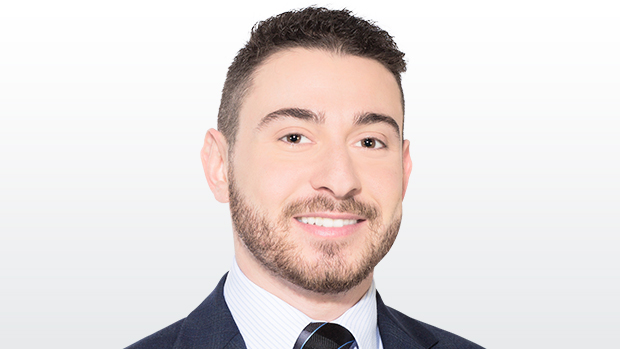 TORONTO – The Milwaukee Bucks have added another line to their playoff T-shirts.
In Round 1, as the top-seeded Bucks disposed of the Detroit Pistons in a four-game sweep, the team's promotional giveaway read: "Built to stay." In the second round, when they bounced back from a Game 1 loss to win four straight and knock off the Boston Celtics, they tacked on a second row: "Built to advance."
Now, with the Bucks set to open the Eastern Conference Finals against the Toronto Raptors on Wednesday evening, their updated shirts are already waiting for fans on the seats in Milwaukee's new arena, Fiserv Forum.
"Built to stay. Built to advance. Built to contend."
Like their T-shirt giveaway, the Bucks are growing with each step they take.
They've been the NBA's best and most consistently dominant team all season. They haven't just passed every test they've faced, they've aced them all. However, from here on out they're learning on the fly. This is uncharted territory for them.
The Bucks – like the Portland Trail Blazers, who will face the reigning champion Golden State Warriors in the Western Conference Finals – are trying to do something that's very difficult to do in the NBA, something that very few teams have done: skip steps.
A look through league history confirms that, as you might expect, most championship contending teams have had to earn their stripes over time. The overwhelming majority have grown incrementally, year-after-year. A few exceptions have expedited the process by recruiting a superstar, or multiple superstar players. Only a small handful of teams have been where Milwaukee is now.
As an organization, the Bucks haven't been to the Conference Finals since 2001 – the year Toronto came one game, and one Vince Carter shot, away from facing them. In each of the last two years they were eliminated in the first round. They've made a few notable changes, including the hiring of head coach Mike Budenholzer, and brought in some good veteran role players, but the core – led by Giannis Antetokounmpo – remains the same. None of the starters have played in a Conference Finals game.
Over the last 20 years, seven teams have gone from losing in Round 1 – or missing the playoff altogether – to making the Finals the following season. Five of them added a future hall-of-famer (or two) between seasons: the 2015 Cleveland Cavaliers (LeBron James and Kevin Love), the 2011 Miami Heat (James and Chris Bosh), the 2008 Boston Celtics (Kevin Garnett and Ray Allen), the 2008 Los Angeles Lakers (Pau Gasol) and the 2002 New Jersey Nets (Jason Kidd). Another, the 2011 Dallas Mavericks, added a future Defensive Player of the Year winner (Tyson Chandler).
The one remaining team, the 2015 Warriors, may be the best parallel to these Bucks. Like Milwaukee, those Warriors replaced their coach (firing Mark Jackson and hiring Steve Kerr), changed the way they play, brought in a few solid vets and benefited from internal growth. They went on to win the title that season and have won three championships in the four years since.
So, if you're looking for precedent, that's it. It can be done, but the Warriors are the exception, not the rule.
The Bucks are no fluke. They led the NBA in point differential during the regular season (+727) and are doing so again in the playoffs (+138, +47 better than the Raptors, who rank second). They're the league's second-ranked offensive team in the postseason and have the best defence, which they carried over from the regular season. They're really good, but are they ready for what comes next?
The Raptors starters come into this series with 10 career Conference Finals appearances between them. Eight of them belong to NBA champions Kawhi Leonard and Danny Green. Leonard and Green have each won as many playoff series as the entire Bucks starting lineup combined (13). Together, Toronto's starters have won 43 playoff series.
If the Raptors have an advantage over Milwaukee it's experience. How much of a factor that plays in this series remains to be seen, but this is the time of the year when experience generally makes a difference.
---
Of course, the Raptors are coming off an emotionally charged Game 7 win over the Philadelphia 76ers. They don't have much time to switch gears and re-focus on their toughest test yet, the Bucks, but if there's anybody that can do it it's the guy that got them here.
Leonard didn't just knock down the biggest shot in the franchise's 24-year existence, he made NBA history, becoming the first player to ever hit a game-winning buzzer beater in Game 7. After showing some rare emotion, he allowed himself to enjoy the moment for the rest of that night. The next morning, he turned the page.
"That's why you've got to stay even-keeled in this league," the Raptors' superstar forward said. "Don't get too low or too high till it's all done. That's what I try to pride myself on, just staying level-headed going into the next game."
That's where experience comes in handy. Leonard's personality helps too – he's not somebody that's easily rattled – but, to his own admission, his approach is a function of his NBA upbringing as much as anything else. After years of being in the San Antonio Spurs program, competing for championships as a young player in the league, learning from Gregg Popovich, Tim Duncan, Manu Ginobili and Tony Parker, and earning the Finals MVP trophy, he knows what it takes to win in these high-pressure moments.
"[It] Probably [comes] from past experiences of playing basketball, being in these situations before and just learning from it," the 27-year-old said. "I was fortunate enough to play for winning teams when I got into the NBA. Just being in my rookie year and playing in the semi-finals and going from there, year after year, I feel like it helped."
In a series between the two best teams in the East, filled with compelling subplots and matchups, it's Leonard's head-to-head battle with Antetokounmpo that should steal the show. Two megastars at the height of their powers, both of them seemingly impossible to stop and talented enough to carry unfathomable workloads on both ends of the floor, even as the degree of difficulty continues to rise.
They've faced each other 11 times, with Leonard winning eight of them and two of Antetokounmpo's three wins coming this season. The Raptors will throw multiple bodies at him, including Pascal Siakam – likely to start – and Serge Ibaka, but with the game and series on the line it wouldn't be a surprise to see Leonard pick up the assignment.
"He's an overpowering type player, with his size, now his strength, his speed, and then his array of kind of moving up the floor," Raptors head coach Nick Nurse said. "So the challenge is you've gotta try to slow him down in transition, which is more than a one-person job. It's probably a five-person job. The guys that are out there, they have to build walls and build 'em early so the freight train doesn't get going too fast."
However, not unlike the Raptors, when the Bucks are at their best you have to worry about more than just their best player. Khris Middleton is their second all-star and an unsung hero, who has a Kyle Lowry-like impact on both ends of the floor. Brook Lopez and Nikola Mirotic stretch the floor. Then they've got three really good defensive point guards in Eric Bledsoe, George Hill and Malcolm Brogdon, who can make Lowry's life difficult, and have before.
With their length and physicality, they're elite defensively. They run the floor and attack the paint more than any other team in the league, and they shoot the three in volume. They know exactly who they are and they've earned the right to call themselves favourites in this series.
It's an unfamiliar spot for the Raptors, who have only been the underdog in one of their last 22 games, dating back to mid-March – Game 4 of the Conference Semi-Finals in Philadelphia. But they insist that doesn't change their mindset or their approach, another benefit of being the more experienced team. Seed be damned, both teams believe this is their series to lose.
"I think we're a good road team, we're a good team," Nurse said. "The stakes are high, they've been high. It hasn't really dawned on me that we don't have home court or any of that kind of stuff. I'm just really focused in on trying to get our mindset right to when that thing goes up [Wednesday] night that we're ready to go."