Raptors camp question: Who starts at small forward?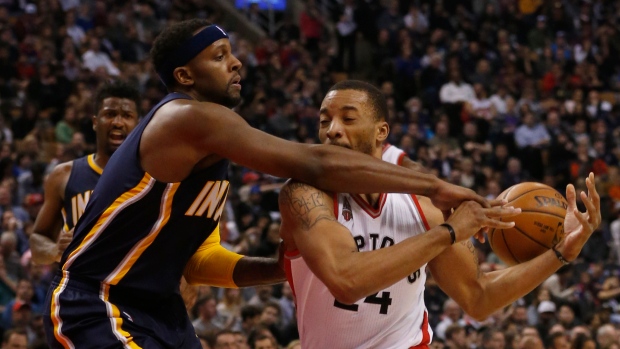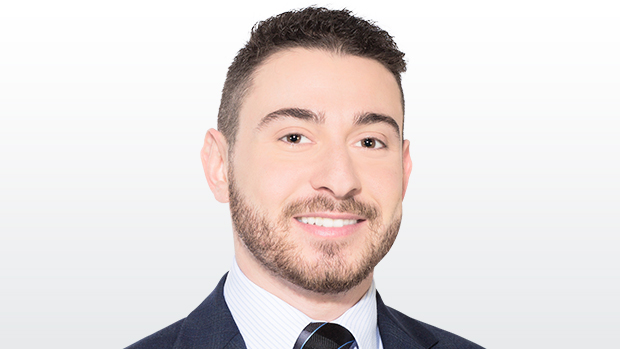 After a thoroughly entertaining and unpredictable summer, perhaps even more so than the season (and playoffs) that preceded it, NBA basketball is back.
The Toronto Raptors are set to reconvene at the team's practice facility, BioSteel Centre, for their annual media day on Monday, Sept. 25, before opening training camp in Victoria, B.C., the following afternoon.
With the 2017-18 season – the franchise's 23rd campaign – around the corner (they debut at home to the Chicago Bulls on Oct. 19), TSN Raptors reporter Josh Lewenberg breaks down some key storylines and position battles to keep an eye on over the coming weeks.

Who starts at small forward?
If the franchise's uninspiring history at the position is any indication, or if you're a superstitious person, this might not be a distinction you want.
When the new season kicks off next month, the Raptors will turn to their 14th different opening-night starting small forward in the span of 15 years – a stat that's so outrageous it's hard to believe.
To say the position has been a revolving door would be an understatement. The list reads as a who's who of unremarkable NBA journeymen: vets at the tail end of their careers, young players with unrealized potential, stop-gap solutions and guys who were supposed to be 'the answer', until they weren't anymore. Go ahead, try to name them all before scrolling down.
Michael Curry, Jalen Rose, Joey Graham, Morris Peterson, Jason Kapono, Jamario Moon, Hedo Turkoglu, Linas Kleiza, Rasual Butler, Landry Fields, Rudy Gay, Terrence Ross and DeMarre Carroll.
Only one of those guys started on opening night in consecutive seasons during the 15-year span (Carroll). Only three of them are still NBA players (Carroll, Ross, Gay). Seven of them were among the team's four highest-paid players (Carroll, Gay, Fields, Turkoglu, Kapono, Peterson, Rose), yet only two of them averaged more than 12 points that season (Gay, Rose).
In a few weeks we'll be able to add another name to this list, someone Toronto is surely hoping can buck the trend, and barring something unforeseen happening in training camp it will either be emerging third-year standout Norman Powell or newly acquired 12-year vet C.J. Miles.
If the Raptors have a preference for the role they've kept it to themselves this summer, but there's a good chance it will come down to performance in camp and, most importantly, who fits better with each unit.
Perhaps Powell has an advantage out of the gate because he's had experience and success playing with the starters, particularly Kyle Lowry and DeMar DeRozan. That trio shared the court for 297 minutes last season and outscored opponents by 5.4 points per 100 possessions.
(Note: The other four expected starters – Lowry, DeRozan, Serge Ibaka and Jonas Valanciunas – played together in just three regular season games on account of Ibaka's late addition and Lowry's injury. Powell logged three minutes in those games, none with that group. That five-man unit did play three minutes together in the postseason and was a -5.)
---
More from ahead of Raptors' camp
---
In general, Powell played a whole lot better as a member of the first unit than he did when he came off the bench. In 18 starts, most of them for the injured or resting Carroll, the sophomore averaged 15.6 points, 3.7 rebounds and 1.8 assists on 50 per cent shooting (40 per cent from three-point range) in 31.9 minutes. In 58 games as a sub, he put up 6.1 points, 1.9 rebounds and 0.9 assists on 41 per cent shooting (27 per cent from three) in just 13.7 minutes.
This isn't unusual. Most players find it harder to get into a rhythm coming off the pine, especially in Powell's case. Nobody's role – and with it, playing time – fluctuated more than Powell's the last two years, making it even more impressive how he always managed to stay ready. One way or another, Powell should have a more consistent role this season. Not only has he earned it, but the departure of Carroll (traded to Brooklyn) and P.J. Tucker (signed with Houston) also clears a path for him to play. Besides, it stands to reason that the Raptors would want to see just how good he is before he hits restricted free agency next summer.
The case for Powell to start may have been made last spring. Following a brutal Game 3 loss to Milwaukee in the opening round of the playoffs, Dwane Casey opted to go small, replacing Valanciunas with Powell in what turned out to be a series-shifting adjustment. Toronto went on to win the next three games with Powell playing more than 30 minutes in each of them while totalling 45 points and hitting all nine of his three-point attempts. Having Powell – another playmaker – on the floor took some pressure off of Lowry and DeRozan, opening things up for them offensively.
That's something Miles should be able to do with his jump shot. While Powell has shown flashes as a three-point shooter, he's been inconsistent – as most young players are – hitting 32 per cent of his treys last year. With Carroll, Tucker and Patrick Patterson gone, the Raptors – a team with already questionable floor spacing – are losing three of the five players that hit at least one three per game last season.
Enter Miles, who was signed to a three-year, $25-million deal after unloading Cory Joseph on Indiana this summer. He's not just the best three-point shooter on his new team, he's one of the league's premier marksmen. As a member of the Pacers, he shot a career-high 41 per cent from beyond the arc last season. Only Klay Thompson (78) and Trevor Ariza (76) made more corner threes than Miles (66) and only Kyle Korver (52 per cent) shot a higher percentage on those shots (51 per cent).
Theoretically, DeRozan and Lowry should help Miles get good looks, particularly from the corners, because of all the attention they draw and Miles should give Toronto's all-star backcourt more room to operate because of the way he spaces the floor. It could be a symbiotic relationship. That he's more of a catch-and-shoot player seems to make him a better fit with that group, while the second unit could use Powell's ability to create offence off the dribble more than the starters would.
The concern is on the other end of the floor, where both players lack the size and strength to battle with some of the league's bigger three-men. Miles is a capable defender but was often hidden in Indian's schemes, leaving some in the Raptors organization wondering how much responsibility he'll be able to handle (perhaps a reason to keep him and DeRozan on opposite units). Powell is one of the team's best perimeter defenders. If nothing else, you can count on him making bigger players work for their positioning, like he did against Paul George in the 2016 playoffs. However, even with an impressive 6-foot-11 wingspan, his 6-foot-4 frame limits him in some matchups.
This just might be the biggest hole on Toronto's roster. Who do they throw at LeBron James, Carmelo Anthony, Kawhi Leonard, Kevin Durant, etc.? Eventually, that's the role they envision rookie OG Anunoby inheriting but he's out until November, at the earliest, recovering from knee surgery. The team has been talking up Pascal Siakam's progress as a defender this summer so maybe he gets a look in those matchups. It could also mean spot minutes for K.J. McDaniels or Alfonzo McKinnie, if they make the club (more on that later this week).
Regardless of who wins the starting gig, both Powell and Miles figure to play a ton and, depending on the matchup and game script, they could end up closing games together in the frontcourt when Casey shifts Ibaka to the five and goes small.