Raptors inspire confidence with dominant Round 1 showing
That the Toronto Raptors beat the Orlando Magic in their first round series means very little. They were supposed to win. How they did it was always going to be more instructive in determining who this team is and how good they can be, Josh Lewenberg writes.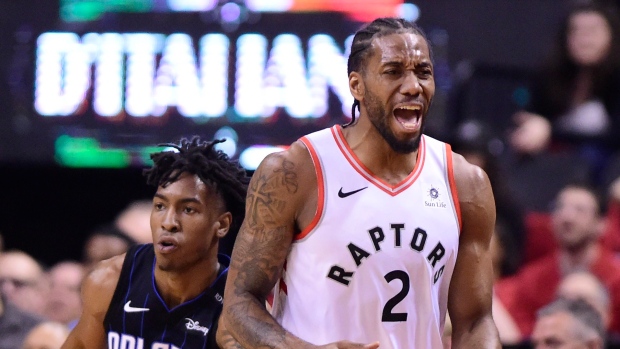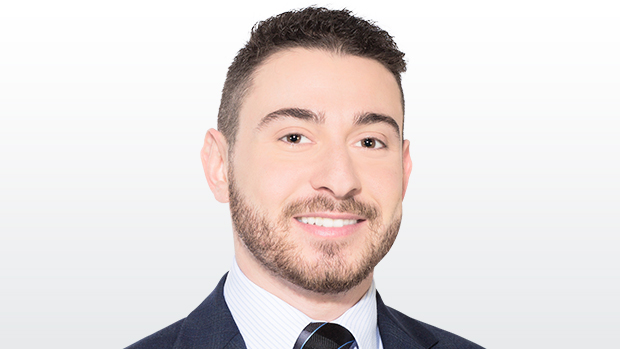 TORONTO – The Toronto Raptors had something to prove in their first-round playoff series against the Orlando Magic, whether they cared to admit it or not.
That they won, in and of itself, means very little. They were supposed to win. How they did it was always going to be more instructive in determining who this team is and how good they can be.
Fair or not, the cloud hanging over them heading into the postseason – and probably going back even further than that – was their uninspiring playoff history. Part of that history included first-round matchups against inferior opponents that, even in victory, were tougher than they needed to be and went longer than they should have gone, foreshadowing their eventual demise.
This is a new year and a different team, but if things were truly going to be different they couldn't wait until May to show it. They would have to handle Round 1 like real, championship calibre teams do: quickly. Another Game 1 loss did nothing to alleviate that pressure. Was history destined to repeat itself?
Despite some brief early-series drama, the Raptors went into Tuesday's Game 5 with a chance to close out the Magic in business-like fashion and do something they've never done before: win a best-of-seven in fewer than six games.
Just over 24 hours earlier, Raptors head coach Nick Nurse was asked about the team's difficulty putting teams away in postseasons of the past.
"This team or this organization?" he rightly shot back. "This team, let's see if they can start their own history [on Tuesday]."
"You just don't want to screw around in these series. If you lose this one, you're back in Orlando, you're adding miles, adding stress, whatever it is, to your team. It does make it important and hopefully we'll realize that. And I'm not trying to be rude in any way, I just want this team to form its [own] identity."
With a dominant 115-96 win, putting the finishing touches on an encouraging five-game series victory over Orlando, this Raptors team took their first step in doing that.
They didn't mess around on Tuesday, getting off to an early lead – which would grow to as many as 37 points – and holding it for the rest of the night. If there was ever any doubt how much things have changed around here, the sellout crowd at Scotiabank Arena started doing the wave in the fourth quarter of an elimination game, instead of the old tradition of sitting on their hands and holding their breath until the buzzer went off. The game was never in doubt and, after bouncing back from their Game 1 loss last week, neither was the series.
That Game 1 loss could have been the start of what looked like it might be another stressful, grind-it-out series. Instead, it was a turning point. Toronto went on to win four straight, two of them wire-to-wire.
"It kind of just woke us up a bit," Fred VanVleet said of the Game 1 loss. "There's a million things we could have done better to win that game. Those guys played good, we didn't. We just made a few small adjustments but we just kind of ramped it up again a little bit. You never want to take it up again and do that, but I think that kind of woke us up for the rest of the playoffs to understand what we have to go out there and do."
With the exception of a bout of the flu in Game 3, Kawhi Leonard was brilliant. He ended Magic runs, made crucial plays on both ends of the court, and controlled games. He was every bit as good as they hoped he would be after spending most of the season managing his workload with this time of the year in mind.
Kyle Lowry did just about everything he could to silence his critics following a scoreless Game 1. He would go on to shoot 15-for-31 over the rest of the series, including 6-for-15 from three-point range, and his impact extended well beyond the standard box score, as per usual. The Raptors outscored Orlando by 106 points with him on the floor – the best mark on the team – and were outscored by 34 points with him off it. His net rating (30.1) is the highest among NBA players that are averaging at least 30 minutes per game this postseason.
Leading the team in minutes played, Pascal Siakam passed his first big test as a featured player, and then some. He averaged 22.6 points on 53 per cent shooting, despite being held to just 8.8 points on 34 per cent shooting against Jonathan Isaac and Orlando during the regular season.
Marc Gasol showed why Toronto acquired him from Memphis at the trade deadline, neutralizing Magic all-star centre Nikola Vucevic. Overall, the Raptors starters were plus-84 in 96 minutes for the series.
However, the real story is the Raptors defence, which was solid in Game 1 despite some crucial late-game miscues, but reached another level from there. Toronto held the Magic under 100 points in each of the next four games and under 40 per cent shooting in three of them. Their defence, which was occasionally great during the regular season, became their calling card.
"I think we kind of figured it out and made a good adjustment after Game 1," Lowry said. "We were a little bit too soft in coverages, but we figured it out really quickly, and how we needed to help each other, and how we needed to play. We figured it out quick, which is a really good thing for us. We just needed to build off of it."
"For some reason we weren't quite ready to go, I just didn't have 'em ready to go for Game 1," Nurse said. "But in Game 2 I think we came out with a defensive effort sustained over the course of the game that we haven't seen from this team. And I think the feeling after that game was if we play defence like that we should be able to control this series, each game, and I think that's pretty much what we did."
The Raptors will advance to play a far tougher Philadelphia 76ers team in the second round, beginning this coming weekend. With two of the league's best and most star-studded starting lineups going head-to-head, it should be a fun series featuring several intriguing matchups.
Their next test will be more revealing, but passing the first so convincingly should inspire some confidence.