Raptors' Leonard leads in his own way
What does it mean to be a leader? It depends who you ask, but most would agree there is more than one way to lead. TSN Raptors reporter Josh Lewenberg describes the quiet but determined style that comes with Kawhi Leonard's elite NBA talent.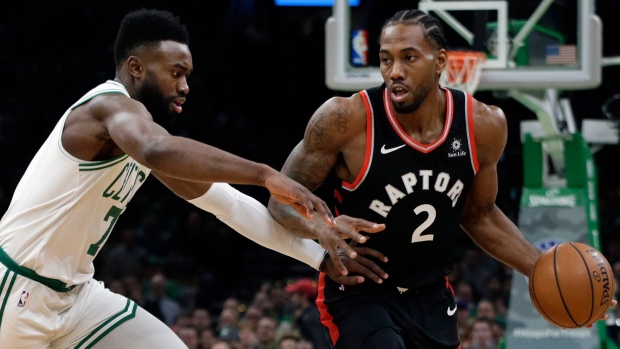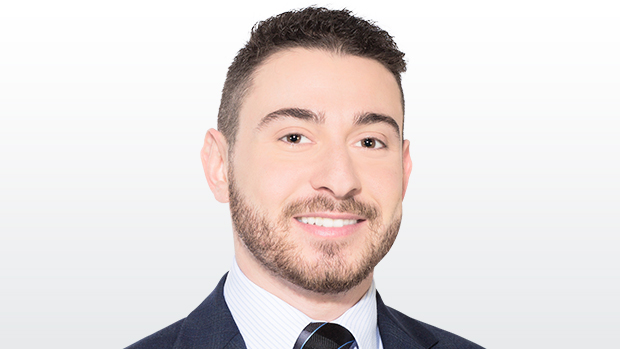 TORONTO – Define leadership.
That's a relatively straightforward task. Leadership is the action of guiding a group of people or an organization.
How is it done? That's where the debate begins.
Do you need to have a commanding presence, or can you lead in more subtle ways? Do you have to make yourself heard, or can your actions speak for you? Must you acquire leadership traits over time and with experience, or do they come naturally?
What does it mean to be a leader? It depends who you ask, but most would agree there is more than one way to lead.
Gregg Popovich, long-time head coach of the San Antonio Spurs, would know this as well as anyone, which is why his recent comments regarding Kawhi Leonard's leadership – or lack thereof – struck a nerve with his former star player.
Over the weekend, Popovich was asked whether guard Patty Mills has taken on more of a leadership role in the absence of Leonard, Manu Ginobili and Tony Parker. His answer had more to do with Leonard than it did Mills.
"Kawhi was a great player, but he wasn't a leader," Pop told reporters. "Manu and Patty were the leaders. Kawhi's talent will always be missed, but leadership wasn't his deal at the time. That may come as he progresses. Patty and Manu filled that role for us last year. LaMarcus [Aldridge] came a long way as a leader also."
Notice the word choice, because Leonard surely did. Popovich could have specified the mild-mannered Leonard wasn't a 'vocal leader' with the Spurs. Nobody would have batted an eye. He could have easily answered the question without referencing Leonard at all (he made no mention of Parker). Instead, there were no disclaimers used, no attempts to sugarcoat. "He wasn't a leader," period. Oh.
After the Raptors' win over Miami on Sunday, Leonard was asked if he had seen his former coach's comments.
"I heard about it," admitted an unexpectedly candid Leonard. "It's just funny to me. I don't know if he's talking about last year or not, but I guess when you stop playing they forget how you lead. Other than that, it doesn't matter. I'm here with the Raptors. My focus is on the season and not what's going on on the other side."
"I lead by example," Leonard said. "Coming into practice every day, just going hard and coming into these games mentally focused. You can't see things once you're playing on the floor. Guys ask me questions about their matchup or if I see something on the floor. I'm telling guys, 'Go here. Go there.' Just motivating people, do you know what I mean? I'm just trying to lift people's spirits up, that's about it. Don't try to get anybody too down, just lift them up."
Famously soft-spoken, Leonard has never been the rah-rah type. If that's your prerequisite for leadership, he probably wouldn't qualify. Fortunately, the Raptors have a much broader view of what it means to lead.
"Obviously he's got a little bit of a reserved personality, [but] he is a little bit more gregarious than everybody thinks," said Raptors head coach Nick Nurse. "He's pretty funny and the guys really enjoy him. I really enjoy talking to him. He's got a good personality. He just did a few little things in training camp as far as getting some guys to go to the gym with him early. He opened up one of his shooting times pregame to let another guy that didn't feel he was getting enough time [to get some extra work in], he said, 'Come shoot with me.' Just some little, neat things that say a lot about a guy. He does it quietly, but they're leadership things to me."
At one point, not too long ago, that was an opinion Popovich shared.
"He's not going to be as vocal as Patty Mills, it's not who he is," Popovich had said back in October of 2016. "He's not Avery Johnson. He does it differently. He's a little bit more like [Tim Duncan]. He's going to lead by example. He's going to stay after practice, come early to practice, practice hard while he's here. And that will probably be his major type of leadership, just like it was Timmy's. But after that, he's talking to people a whole lot more and I do want him to communicate on the floor more and more all the time."
From 'he leads like Duncan' to 'he doesn't lead at all' in the span of two years seems drastic, but it speaks to how much the relationship between Leonard and the Spurs organization deteriorated in such a short time.
Leonard spent seven seasons in San Antonio, where he made two trips to the NBA Finals, won a championship and Finals MVP, became a two-time Defensive Player of the Year, and blossomed into one of the league's premiere two-way talents. It seemed like the perfect match between player and team until it wasn't.
To this day, not a lot is known about the mysterious falling out that led to his off-season trade request and the blockbuster deal that ultimately sent him to Toronto (along with Danny Green in exchange for DeMar DeRozan, Jakob Poeltl and a protected first-round pick). Reportedly, the friction stemmed from the nagging quad injury that cost Leonard all but nine games last season, and festered over time as he and the team disagreed on treatment.
He spent most of the campaign rehabbing in New York, away from the team. So, in that sense, you can see where Popovich is coming from – if Leonard leads by example, and he wasn't around to be an example, how could he be leading? On the other hand, Leonard makes a valid counterpoint: What about the previous six years?
Leonard's old coach says he wasn't a leader in San Antonio, while his new coach insists he has been a leader for Toronto. Of course, the easiest explanation for these seemingly contradictory accounts is allegiance. Nurse has every reason to support his player, especially with Leonard in the final year of his contract, while Popovich no longer feels compelled to sing his praises. However, they're also not mutually exclusive statements. Both of them can be and likely are true.
In San Antonio Leonard didn't have to lead. As Popovich pointed out, that responsibility fell on his veteran teammates. Leonard was always the kid on those Spurs teams, often overshadowed by future hall of famers, his legendary coach or a storied franchise.
Now, Leonard is one of the more experienced players, and certainly the most accomplished, on a Raptors team that is looking to him to take them further than they've ever been. It's a fresh start, but it's also an opportunity for Leonard to be something he never really got the chance to be in San Antonio. With the Spurs, he was just a guy. For however long he's in Toronto, he's 'the guy' and, by all accounts, that's a responsibility he's embracing.
"He's definitely more vocal than he's ever been, on and off the court," his long-time teammate, Green, had said in training camp. "It looks like he feels comfortable. It looks like he feels at home. He's talking to guys, he's leading by example. In the huddles he's chiming in, saying what he feels, saying his opinion. Before he didn't really show or tell his opinion much. But he's getting after it."
More and more, Leonard is looking like his old self on the court. In 15 games this season, he's averaging 24.7 points to go a long with 8.5 rebounds – a career-best – and 1.7 steals. He says he is fully healthy but, admittedly, he's still working his way back into game shape after missing most of last season, which is why the team is still resting him in back-to-back sets.
Off the court, he's been more than advertised. He has made himself available to the local media whenever he's been asked to speak. He's answered questions thoughtfully, regardless of their validity. He's been a true professional. Many of his new teammates have been pleasantly surprised with his personality. None of them knew him well prior to the trade and, like the rest of us, they were only familiar with the reputation. Some of it precedes him. He's certainly not the loudest or most vocal guy in the locker room or on the court. That distinction probably goes to Kyle Lowry.
In terms of leadership style, Lowry couldn't be more different from Leonard. The 32-year-old point guard is anything but shy. He wears his emotions on his sleeve, for better or for worse, and demands a lot of his teammates, like he does from himself. His way of leading isn't for everybody, but that's just who he is, and that's the point. He would be the first to tell you that a locker room made up of 12 Lowrys couldn't possibly function. The best teams employ a mix of different personalities, different perspectives and different leadership styles that complement each other.
Leonard, like DeRozan before him, is more reserved. Does that preclude him from being considered a leader? The Raptors don't think so.