Raptors' Lin still adjusting to his new team
Veteran point guard Jeremy Lin hasn't looked comfortable with the Toronto Raptors since signing with the team last month, but head coach Nick Nurse says the 30-year-old just needs a little help getting used to his offensive system that gives players the freedom to improvise when they have the ball in their hands, Josh Lewenberg writes.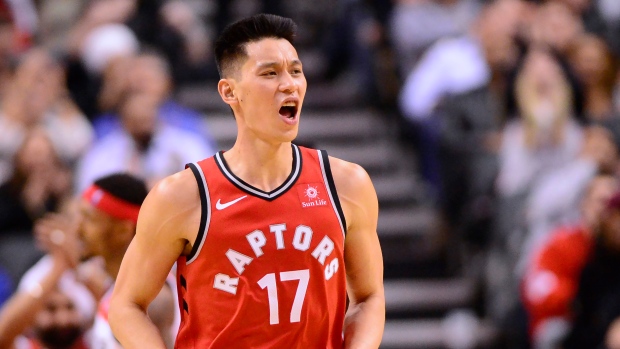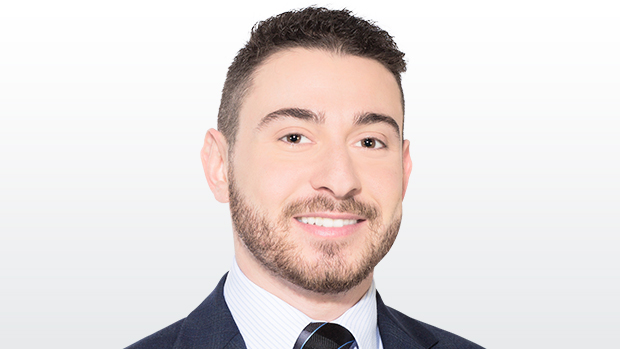 TORONTO – It was 1 p.m., roughly 45 minutes after the Toronto Raptors' Thursday morning practice session let out, and Jeremy Lin was still plugging away.
The newest member of the team was the only player left on the court, even outlasting Serge Ibaka, who almost always shuts down the gym.
Lin launched jumper after jumper from various spots around the three-point arc as John Corbacio – Toronto's 6-foot-7 video coordinator – closed out on his shots and other staffers rebounded.
The results were mixed. A couple would go down, then three or four would rim out. Given the nature of the drill – in a mostly empty building, without crowd noise or the pressure of a game – that's not the rate of success you would hope to see from a professional basketball player, even a slumping one. You could see the frustration wearing on him, but he kept on shooting.
It's been an unusual few weeks for Lin.
Exactly one month ago the veteran point guard was in Atlanta, keeping an eye on his phone ahead of the Feb. 7 NBA trade deadline while also preparing to play what would turn out to be one of his final games with the Hawks (coincidently, it came against the Raptors). Less than a week later, after being granted a buyout from the rebuilding Hawks, he was off to Toronto.
It seemed like the perfect fit. Lin was looking to play a significant role on a playoff-bound team, and the Raptors needed depth at the position with the injured Fred VanVleet sidelined and Delon Wright traded to Memphis.
Lin has played on eight teams in nine years, so this isn't the first time he's had to learn a new playbook and get comfortable in a different system or with new teammates. However, this is the first time he's ever switched teams in the middle of a season, and it's been more of an adjustment than he or the team had expected.
He's had to get used to the climate (his arrival coincided with the coldest stretch of the year in Toronto) as well as a new jersey number (he mistakenly put on Kyle Lowry's gear thinking he was still No. 7, instead of 17), but the biggest hurdle has come on the court, where he's had a tough time fitting in.
So far, the 30-year-old hasn't looked comfortable in the team's offence. He's yet to make a three, having missed all 17 of his attempts, and he's a minus-46 in 140 minutes over seven games. Even with only one other healthy point guard on the roster (Lowry), Lin was limited to just 11 minutes in Tuesday's loss to Houston after getting pulled early in the fourth quarter. The Raptors were outscored by 22 points with him on the floor.
There's a learning curve whenever a player is forced to adapt on the fly, and we've also seen that with Marc Gasol, who got a one-week head start on Lin, but it's especially challenging for a point guard. Nick Nurse's offence encourages players to read and react, giving them the freedom to improvise. That's something Lin is still getting accustomed to, according to Toronto's first-year head coach.
"We've gotta get him more comfortable," Nurse said, as Lin was still taking jumpers on the other end of the Raptors' practice facility. "He's just a little uncomfortable with me, I think, more than anything. I like to let those guys [have freedom]. I say to him, 'Jeremy, hey, call something. You know, you get the ball in your hands and you look like you don't know what you want to do out there.' I say, 'You don't have to look at me, just call this, this or this, pick one'. He's got to get a little more comfortable. Even though I've tried to shorten it down to three things, he's so new that he can't quite come up with one. I need to give him more help. I need to give him more help until he's more comfortable with that."
"I'm seeing that I have to reverse a lot of my mindset in terms of just the freedom I have on the floor and the empowerment," said Lin, later Thursday afternoon. "[Nurse] has done a great job of opening that up and I need to step into that. That's my responsibility to step into the door he's opened for me. It's definitely a mindset shift in terms of how to play the game. It's different. It's been a while since I've had that kind of freedom. It's a player's dream, it's a blessing and it's my job and my time to capitalize on it."
Lin says he hasn't had a coach like Nurse, one that allows his players to freelance this much, since he played for Mike D'Antoni with the Knicks in 2011-12 – his second year in the league and the peak of the global sensation that became known as Linsanity. In 35 games that season, he averaged 14.6 points and 6.2 assists, both career-highs, so he's capable of playing that style of basketball. In fact, he insists that it's his strength; he just needs to get back to playing that way after years of running a more structured offence.
"That is kind of how I always played," he said. "I was always more of a free space, free-flowing playmaker. That's just kind of who I am by nature. That's my personality. That's probably what attracted me to this team and obviously vice-versa. We got to just make the pieces fit and [we] will."
It's been three years since Lin last appeared in a playoff game and he's never made it out of the first round. The chance to go on a run and play into May, and maybe even into June, is one of the reasons he decided to sign with Toronto. But, after coming from the 22-44 Hawks, this level of competition is also something he has to get reacquainted with.
"I think the intensity with which our games are played at he needs to get used to as well," Nurse said. "The way teams play us and the games we've been in here with really quality teams, they're pretty high level and he needs to get used to the physicality of that. And he will. He's tough. He's tough. I don't question his ability to do it, it's just getting used to it a little bit."
He'll have some leash with which to do so. The Raptors schedule really eases up from here – only two of their remaining 17 games come against teams that currently have winning records – so they can afford to let him play through mistakes. They also don't have much of a choice as long as VanVleet is out with his thumb injury – he could be back in the next two weeks, according to Nurse.
Still, at some point Lin will have to take advantage of this opportunity in order to carve out a regular role in Toronto's playoff rotation. After the eight locks – Lowry, Danny Green, Kawhi Leonard, Pascal Siakam, Ibaka, Gasol, VanVleet and OG Anunoby – there's probably only room for one of Lin, Norman Powell and Patrick McCaw.
Powell has been in Toronto the longest of those three, the Raptors have more invested in him, and he's had big postseason moments before, but it still feels like those are Lin's minutes to lose. The Raptors didn't sign Lin to replace the injured VanVleet, entirely. They envisioned him stepping into the vacant Wright role, playing alongside VanVleet or Lowry in the backcourt. Nurse's preference is to have multiple creators on the floor at once, particularly with that second unit.
Now it's on Lin and the Raptors to find a way to make it work.
"I'm going to keep [being] aggressive and shooting and I believe they are going in," Lin said. "I'm working on it. My shooting coach has a slogan, 'Next one is in,' so that's just kind of what I go through in my mind. Just continue to shoot. I've been around for a long time and at the end of the day the numbers always average themselves out. You just have to keep shooting."