Raptors' Miles still feeling effects of jaw ailment
Toronto forward C.J. Miles has been dealing with a painful dental issue since October and went nearly a full week without eating a real meal after undergoing two surgeries on his jaw, TSN Raptors Reporter Josh Lewenberg writes.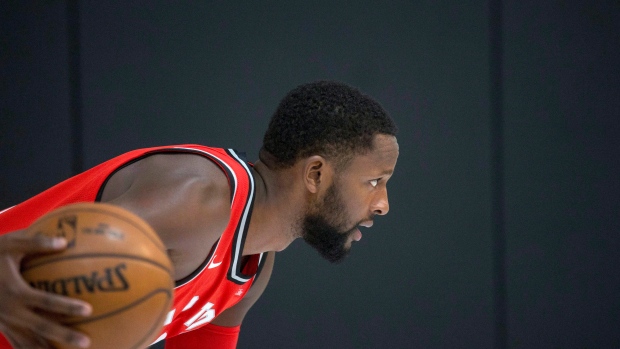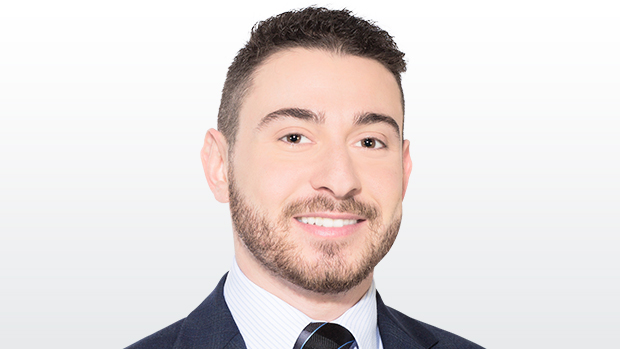 TORONTO – After playing just 10 minutes in Dallas on Tuesday, the first night of a back-to-back, C.J. Miles was noticeably winded before Raptors coach Dwane Casey pulled him out of the game late in the third quarter of Wednesday's loss to Oklahoma City.
He didn't check back in until midway through the fourth, when the game was already out of reach, which seemed odd at the time given that Miles had scored a team-high 20 points, including a season-high tying six three-pointers.
What we didn't know was that Miles, who has been dealing with a dental issue since October, went nearly a full week without eating a real meal after undergoing two surgeries on his jaw.
"That was the conversation we had the day before and the day of the [Dallas] game," the Raptors forward said prior to hosting the Atlanta Hawks on Friday. "That first game was really to get my feet wet, to see how I could play because I couldn't do anything in that time. I wasn't eating, I couldn't run and jump, I couldn't take a chance on getting hit because of the wounds and the surgery I had on my jaw. I basically didn't start moving again until the night before the Dallas game."
Having spent the previous week living off of easily digestible foods like ice cream and mashed potatoes, that was also the first time he could get solids down.
"[My month-old daughter and I] were basically on the same diet," he joked. He lost five or six pounds. "You lose good weight during that time, you lose strength and muscle so it's hard."
Sparing you (most of) the gory details, Miles had been dealing with a troublesome wisdom tooth since training camp. With part of it lodged in his jaw, unable to be removed completely, he's managed the pain and occasional swelling over the last few months before it got infected and had to be operated on last Monday, and then again a couple days later.
He's not out of the woods yet. Although the pain has started to subside, and the procedure made the area easier to keep clean, they still have to put in a wire, which should stabilize his jaw. It's something that could continue to give him headaches (literally and figuratively) down the line, though.
It's been a hectic start to Miles' first season as a Raptor and the last month has been especially crazy. It began with a blessing – the arrival of his first child. However, after missing two games following the birth of his daughter, Ava, he missed another with a shoulder ailment and then three more as a result of last week's jaw surgery.
Bouncing in and out of the lineup would be challenging for any player – most of them creatures of habit and routine – let alone a shooter like Miles. He relies on his conditioning to get to the right spots on the court, get enough elevation and ultimately get his shot off, but he also needs to be in rhythm to knock them down.
"That was the biggest thing that bothered me the most about it," said the 30-year-old. "I had to find a way, I had to figure it out. I'm still figuring it out. Just getting back into routine and finding a way to get back to doing the things I do that allow me to be who I've been. The jaw thing I couldn't do anything about. [The birth of] my daughter was a great thing but there was an adjustment period to that [too], just figuring out how to [deal with] a different life."
Miles is averaging 10.0 points in 26 games with Toronto this season, shooting 38 per cent from three-point range, which is on par with what the team expected when they signed him over the summer. However, he's logging just 18.4 minutes per contest, his lowest in 10 years.
Some of that is certainly a result of his conditioning not being where he wants it to be, and knows it needs to be, but it also speaks to the learning curve for Casey and his coaching staff.
Miles is a valuable commodity in today's NBA, especially when he's rolling – a unique and dangerous weapon, given his elite ability to shoot the ball. He's also somebody with limitations defensively, at least in comparison to Toronto's younger and more versatile wings: OG Anunoby, Norman Powell and even Delon Wright, who has the length to switch onto bigger players. That he hasn't necessarily been in tip-top shape doesn't do him any favours on that end either.
The coaches are still figuring out how to get the most of out him in what has been a crowded rotation – a process that's taken longer than they probably expected on account of Miles' health and the team's surprising depth.
Still, if they're going to continue to play modern basketball – something they've had success doing, for the most part, but have struggled to maintain against top tier teams – they know that using Miles more, and using him optimally, will be crucial as the season goes on.
As for Miles, a 13-year NBA veteran, he's been around long enough to know that it's not how you start, it's how you finish. The ebbs and flows of parenthood should keep him on his toes – while probably costing him some sleep – and the jaw may continue to be a pain, but he's hoping he can build off Wednesday's performance and start to find some consistency on the court in time for the second half of the season and, most importantly, the stretch run and playoffs.
"That's what I've been reminding myself of, knowing that it's a long season, knowing that I'm in a situation where we're going to be playing for something for real," he said. "And that kind of almost makes me look at it as a blessing in disguise. It's given me some chances to get rest even though I didn't want to, and kind of figure out things. So I'm taking it that way, just looking at the sunrise instead of the sunset."