Raptors' partnership with Drake an unexpected success
The Toronto Raptors and team global ambassador Drake announce plans to grow their partnership with a new program called Welcome Toronto, which aims to promote youth basketball and spend $1 million to refurbish local community courts while contributing another $2 million over five years to Canada Basketball, Josh Lewenberg writes.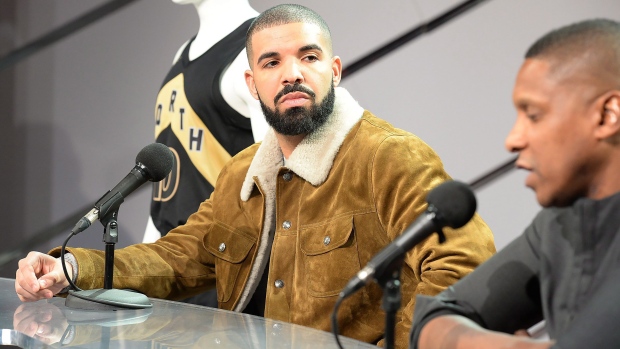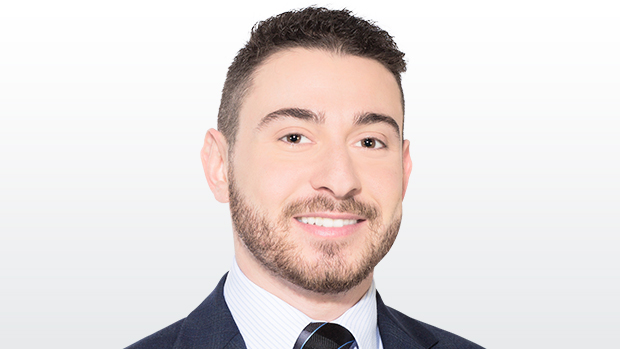 TORONTO – September 30, 2013 stands out as one of the most monumental days in Raptors history, for reasons most wouldn't have expected at the time.
It was an eventful afternoon at the Air Canada Centre, a little awkward and truly bizarre but, man, it was memorable.
It was the first media day of the Masai Ujiri era. Andrea Bargnani was gone but the stench of losing remained. Rudy Gay was still around – he claimed to have gained 15 pounds of muscle over the summer, or maybe it was that he had lost 15 pounds of fat, it's hard to remember which. DeMar DeRozan and Kyle Lowry were not the DeRozan and Lowry they are today. The primary narrative was whether they would blow it all up to tank for Andrew Wiggins. Suffice it to say, the players were not thrilled with that line of questioning.
Then came a pair of big announcements: Toronto would host NBA All-Star 2016 and Drake, the hometown kid turned international musician and entrepreneur extraordinaire, was to become the team's new global ambassador. What it all meant, well, we weren't quite sure.
Drake – one of, if not the biggest rappers on the planet – and his million-dollar (or, according to his most recent Forbes net worth, $90 million) smile sat next to the former Toronto mayor, the late Rob Ford, who used a towel to dab the sweat off his forehead under the bright lights of the stage set up inside Gate 5.
Did I mention it was a bizarre scene?
While it seemed a bit silly at the time of its inception, the Raptors' partnership with Drake made sense, theoretically: attach the brand of a forgotten franchise to that of globally recognized megastar. In that regard, there was very little downside to it. At worst, he would sell some extra tickets, sign off on a few alternate jersey designs, act as the unofficial host of All-Star weekend and then move on to something else after a few years, which was what some in the organization anticipated.
On Wednesday, the Raptors and Drake announced their new plan. Over the coming years, they intend to "elevate" their partnership: a collaboration that's already been huge for the franchise – its image and popularity, both locally and around the league – and will now do even more to give back to the city and grow the game of basketball throughout Canada.
"For me, initially, it was an incredible opportunity," said Drake, from that same Gate 5 location ahead of Wednesday's game against the Detroit Pistons. "Obviously, I wish I could be here all the time, I wish I could be at every game. My career unfortunately doesn't allow for it, but I think the key is to make my presence felt even when I can't be here. I'm looking forward to continuing on the path that we're on and I feel like growth is inevitable with this partnership. It's something that I'm still proud and excited about and it's something that still makes all other rappers jealous."
Their new program, "Welcome Toronto", will see Drake and the Raptors donate $1 million during the next three years to refurbish local community courts, while contributing another $2 million over the next five years to Canada Basketball.
Instead of the annual tradition that has become "Drake Night," the Raptors will host six OVO-themed "Welcome Toronto" home games over the duration of the season, wearing their new black and gold alternate jerseys and playing on a specially designed court, with the same colour scheme.
That the partnership has become such a success was a happy accident, not unlike the team itself.
On that day, back in 2013, the Raptors had missed the playoffs for five straight years. They would go on to lose 12 of their first 18 games that season before indulging the tank enthusiasts and trading Gay. Since then, they've won 64 per cent of their games, including the first three best-of-seven playoff series victories in team history. What a time, as the global ambassador would say.
Would their relationship have turned out to be so mutually beneficial if the team hadn't found lightning in a bottle in the middle of that pivotal, franchise-altering season? What if they hadn't struck gold with the transcendent "We The North" slogan in 2014? Probably not to this degree.
It's been the perfect storm, with all these things coming together at the same time. A perennial playoff winner and 50-win team, two all-star players, branding that directly ties into the city's inferiority complex (it's 'us against the world'). And then there's Drake.
For the first time since Vince Carter wore purple, the Raptors are cool and it would be naïve to think that Drake's influence didn't have a lot to do with that.
When Toronto hosted All-Star back in February of 2016, albeit in historically frigid temperatures, many of the league's best players were asked if their perception of the Raptors had changed over the years. Each one of them said yes and most of them mentioned Drake as a big reason why.
"The success that Drake is having helps with that tremendously," Warriors forward Draymond Green said at the time. "They're viewed completely different than what they were when I got in the NBA, but if you go even further back it's way different. It's definitely grown and I think it'll continue to grow."
"Obviously, it has to do with the team being good and being in the playoffs," said Dwyane Wade, then with the Heat. "And then they've done a good job of marketing themselves. They've done a good job with Drake, of involving Drake in it right now as well, which brings different eyes on this city."
No, Drake's affiliation has not resulted in the recruitment of any marquee stars in the way Raptors fans had hoped, although it hasn't been for a lack of effort on his part – he was fined for showing Kevin Durant some love at an OVO concert in 2014, deemed tampering by the league. It's also not likely to in the future, at least not directly.
Sure, his possible presence in a pitch meeting with, say, LeBron James (if they're lucky enough to even get in the room) couldn't hurt, but he's probably not going to be the deal-breaker in a player's decision to spend the bulk of nine months a year in a different country than the one he was born in and is used to living in.
However, he is one of several factors responsible for legitimizing the organization in the eyes of the league's primary demographic and many of its players. It's not unreasonable to think that everything they have to offer – a state-of-the-art practice facility, a well-regarded front office, medical team and coaching staff, a passionate fan base, vibrant and diverse city and, yes, the power of Drake – could one day lure an NBA superstar to Toronto.
So, Drake and the Raptors go forward together. They go forward together long after the ever-boisterous Tim Leiweke brought Drake into the fold. They go forward long after Leiweke offered to kiss the global ambassador's bicep following the inaugural Drake Night (as reported by the Toronto Sun's Ryan Wolstat – the reason why we're still not permitted to stand outside the Raptors locker room after games). They go forward together and the Raptors – as well as the city and country the team represents – are better for it.