Raptors' Patterson critical of All-Star fan voting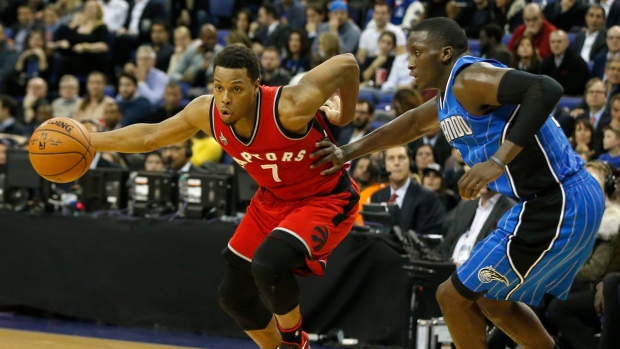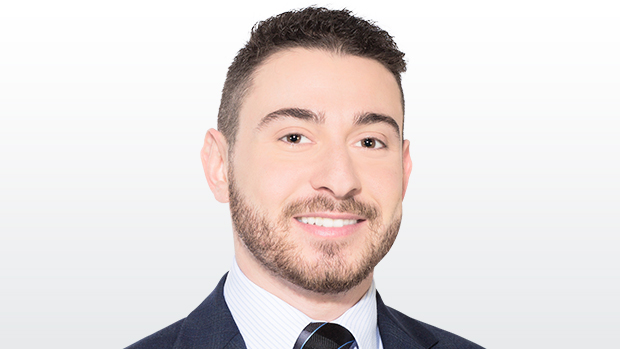 TORONTO - Patrick Patterson isn't the first player to find fault in the NBA's All-Star voting process and he's unlikely to be the last.
Fans have until 11:59 PM Monday evening to cast their final ballot before the starters are revealed this coming Thursday, and while the voters came through for one of his teammates last season - and may very well do so again this year - Toronto's candid forward would like to see the league do away with its current format.
"At the end of the day that's one thing I feel like they should take away, is the fans voting," Patterson said following the Raptors' Sunday morning practice. "Fans just vote for their favourite player, regardless of how many games they've played or regardless of their team's position in the conference or the division. So I just feel like the voting should be left in the hands of the players, NBA staff and coaches."
Should the NBA continue to forfeit control of its annual mid-season showcase over to the public? Patterson's is an argument we've heard before, one that regularly incites debate across professional sports. Over the summer it was ballot-stuffers in Kansas City that threatened to monopolize baseball's All-Star Game with Royals players. Most recently, fans have had some fun at the expense of the NHL, selecting John Scott - a career journeyman currently in the minors - and prompting them to consider their own format changes for next season.
In comparison, the failings of basketball's fan vote are not nearly as egregious. For starters, everybody that is slated to represent the Eastern and Western Conferences in Toronto next month are at least on an NBA roster, which is ideal.
Fan voting, as Patterson alludes to, is more or less a popularity contest, one that favours notable names and guys playing in big markets or for buzzy teams. It's not exactly designed to fairly reward the deserving. In the past, its made an All-Star out of an injured Yao Ming (2011: played just five games) and an aging Allen Iverson (2010: averaged career-low 13.8 points). Soon, you can add Kobe Bryant to that list. The 20-year vet is leading all players in votes despite putting together the worst season of his career for a truly terrible team in Los Angeles. Consider it a lifetime achievement selection or it's tough to justify.
However, Patterson's objection can probably be attributed more to Kyrie Irving, who has played in just 12 games this season, yet still holds onto a starting spot in the East ahead of more deserving guards, including Toronto's Kyle Lowry and DeMar DeRozan. As of last week's third and final voting returns, Lowry (third among guards in the East) trailed Irving (second) by roughly 32,000 votes with Jimmy Butler, John Wall and DeRozan just behind. Lowry was actually in the same position a year ago, stuck behind Dwayne Wade by more than three times as many votes before making an eleventh-hour push to earn his first All-Star berth in a starting role.
The Raptors believe he and DeRozan have both made strong cases for themselves. Based on their body of work (highest-scoring duo in the East) and the team's record (second-best in the conference) it's hard to argue otherwise but, given the nature of the process, they know that's not always enough.
"I'm going to be extremely disappointed and frustrated if Kyle and DeMar are not on that All-Star team because they're so deserving of it," Patterson said. "They've played exceptionally well throughout this whole season, they've led us into games and they're just great guys overall. So I'll be extremely hurt if those two guys are not in the All-Star Game."
"Both of them are All-Star players," echoed head coach Dwane Casey. "They deserve to be in the All-Star game. The politics of it, the voting and all that stuff, who can control that? You can work as hard as you can to get the votes but at the end of the day, that is what it is. I know in my heart of hearts that Kyle Lowry and DeMar DeRozan are All-Stars. I've been in this thing too long and seen too many good players to not understand they're All-Star players. Some of it is going to be determined by how we end up going into the All-Star break as a team, wins and losses. We've got to let the chips fall where they may."
The conundrum, as laid out in this space last week: if Irving wins the fan vote and starts, there will be one less spot available for Lowry, DeRozan and the rest of the East's guards. We'll have an undeserving All-Star, which is unfortunate in and of itself, but it's bigger than that. Somebody, a deserving somebody, will miss out.
Understandably, some might wonder, does it matter? The game itself is meaningless and often uneventful. Many fans don't care, so why should players? There are a number of reasons behind their fascination with All-Star. The biggest: money. In addition to the endorsements that may become available to them, several players actually have clauses in their contract that allow them to earn more as a result of making the team. Ironically, Irving lost out on $7-10 million in extra pay last season when he failed to earn the starting spot that ultimately went to Lowry.
Fast forward to the end of that player's career, any player, when folks around the game begin to debate their legacy and whether or not they're worthy of Hall of Fame consideration. What gets brought up? Stats, championship rings, individual awards and, yes, All-Star appearances. Five-time All-Star, Seven-time All-Star, 10-time All-Star... if it's so inconsequential, why are we using it to determine a player's value, to determine how they'll be remembered?
In that regard, Patterson has a point. Being an All-Star actually means something to these players, probably more so than most end-of-season awards, including the All-NBA Teams - an honour handed down to the league's 10 best players by a panel of sportswriters and broadcasters.
"They don't [matter as much]," the 26-year-old forward confirmed. "Guys, I feel like, look at All-Star more than All-NBA First or All-NBA Second Team. That All-Star Game is what people aim for, that's what they concentrate on and that's what their heart is set on."
Lowry made no effort to hide his feeling on the matter Sunday: he's hoping to hear his name called on Thursday (or at worse a week later when the reserves are announced), especially with the festivities being held in Toronto and with DeRozan, his good friend and long-time teammate, also in the running.
"I just think it'd be... words can't explain it," Lowry said. "Just the memories that it would bring back, the memories that we would create, the pictures we would be able to take and the time with friends and family, it would mean a lot, man. For where he's come from, where I've come from, where this organization has come from. It would just mean a lot, man."
"I think it would be a lot more meaningful to be able to play and start in front of my home crowd but it is what it is," the point guard continued. "The fans vote and whoever they vote for is what they want to see so you've got to respect it and understand it and tip your hat and say congratulations."
The fans vote and that's unlikely to change anytime soon. After all, the game, the weekend, it's all for them, right? That's what we're told, but as long as the players are so invested in the process, shouldn't it be held to a higher standard?