Raptors pay tribute to Bryant as NBA continues to mourn
The Toronto Raptors, Vince Carter and the rest of the extended basketball community and fan base are still grieving after a helicopter crash tragically took the lives of Kobe Bryant, his daughter Gianna, and seven others Sunday morning, Josh Lewenberg writes.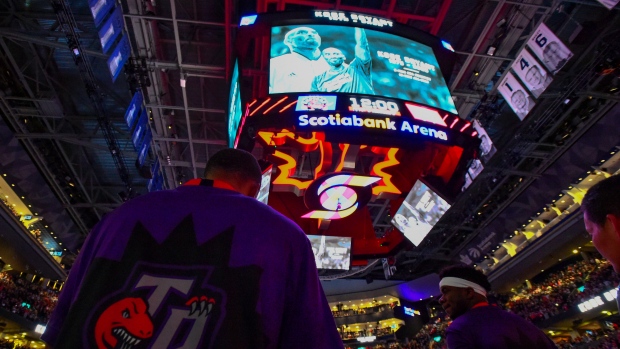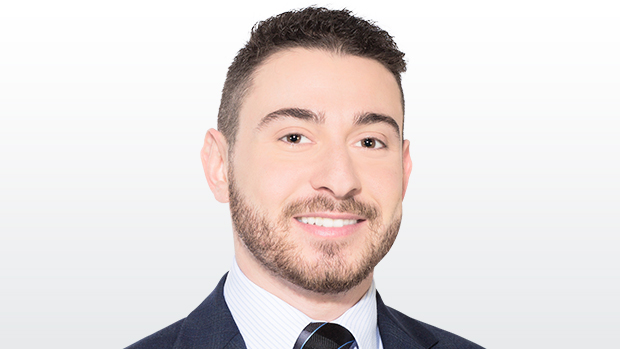 TORONTO – Everybody has a Kobe Bryant story.
Whether you were a fan or colleague of his, whether you knew him well, only met him once or twice, or – like most people – just got to watch him hoop from the stands or in front of the television screen, there's at least one memory you're clinging to, especially now that he's gone.
Vince Carter remembers meeting Kobe for the first time as teenagers in 1994. Bryant was 15 and Carter was 16. They were teammates on an AAU team in New Jersey.
Carter had heard of Bryant but only through the grapevine. That was long before social media.
"It was word of mouth," Carter recalls.
"Once he got there, I mean the swagger, the confidence at that age, you knew he was going to be something."
Bryant was playing point guard at the time. Carter saw his talent from the moment they stepped on the court together. He could shoot, he could pass, he could make plays, he had the body. But more than anything else, Kobe had a presence about him, even back then. He already knew how good he was.
"I remember he was shooting half-court shots," Carter said. Not just in practice, either. Fifteen-year-old Kobe Bryant was launching 40-footers in games.
"He wasn't making them all but [he had] the confidence to come on an AAU team that was already good and still felt like [he] could shoot half-court shots in games. And he'd make a few. So you were in awe of his range and his ability, and his confidence was second to none."
Carter was in Toronto on Tuesday, getting set to play his second-to-last game in the city where his 22-year NBA career began. Meanwhile, the Raptors were looking to extend their winning streak and continue to make a push for the second seed in the Eastern Conference. However, those storylines, which may have seemed compelling when looking ahead a week ago, just feel hollow now.
The Raptors, Carter, and the rest of the extended basketball community and fan base are still grieving after a helicopter crash tragically took the lives of Bryant, 41, his 13-year-old daughter Gianna, and seven others in Calabasas, Calif., on Sunday morning.
Prior to Tuesday's game, the Raptors ran a tasteful video tribute for Kobe on the big screen, which was followed by a standing ovation – as fans chanted his name – and a 24-second moment of silence. Then it was back to business, as Toronto went on to beat the Hawks, 130-114, but that felt trivial in the grand scheme of things.
It still seems weird to think about, talk about, watch and certainly to play basketball with the shocking news of Bryant's passing so fresh in the minds and hearts of players around the league and people throughout the world.
"It's been really tough, man," said Kyle Lowry. "Every time you look at something it takes you back. It's going to take a while."
The NBA did the right thing in postponing Monday's contest between the Clippers and Lakers but there are many folks around the NBA – execs, coaches and players – who strongly believe they should have done the same for Sunday's games. They thought about it.
Eight games were played on Sunday, beginning with the Rockets-Nuggets, which tipped-off at 3:30 p.m. ET – just over 30 minutes after the news of Bryant's death was confirmed by multiple outlets. Raptors-Spurs was next at 4 p.m. ET, from San Antonio.
Nick Nurse had just finished his pre-game media availability when the initial reports began to circulate on Twitter. Some of the players were on the court warming up, as they do before every game, while others were at their stalls when word spread. The locker room was despondent.
"It was pretty close to us having our final meeting when we really got the information," Nurse said. "The locker room was, it was tough, man. And it was tough to [play]. We didn't know if we were going to play or if we should play or if some guys should play. It was a strange and I've never experienced [anything like that]."
The league considered cancelling games or even pushing back start times and briefly discussed the possibility with front office representatives from each team that was scheduled to play that day, according to sources. The Raptors and Spurs both expressed a preference not to play. A decision was made to go ahead with the games as scheduled.
In the league's defence, it was an impossibly tough, unprecedented situation and they had very little time to make a call.
When Nurse spoke to his team before tip-off he made sure each player knew they could ask out of the game if they felt they couldn't continue, or sit out altogether if they chose. Spurs players were given the same option, including former Raptor DeMar DeRozan, who grew up idolizing Kobe as a California native and then considered him a mentor in the league. They all opted to play, though others around the league – Kyrie Irving on Sunday, Chris Paul and James Harden on Monday – decided to sit.
"It was tough," Fred VanVleet admitted. "It was one of those things where you feel like you go out there to take your mind off of it but you can't because every step you take is a step that you probably watched that man take. And you took something from him and we all idolized him. It was hard. So I think it just happened too fast. We didn't really talk about not playing until about five minutes before the game started. Once we got onto the court we're like, damn, nobody really wants to be out here but here we are. And I think it was just kinda a rush to go out there and figure it out, and that's what we decided to do. The best thing is we all did it together and tried to get through it but it's been a tough couple days, for sure."
Everybody grieves differently. There's no right or wrong way to process a tragedy like this. Credit to those that have found a way to play with a heavy heart over the last three days, though. The Raptors should also be commended for all the professionalism and mental toughness they've shown as a team, sticking together and supporting each other through this time of shared loss.
For a lot of players, the basketball court is a sanctuary – a place they've always been able to go to escape the harsh realities of life and immerse themselves in competition and the sport they love. As hard as it must have been to play, especially on Sunday, many of them say that being on the court with friends and teammates was almost therapeutic. It's what Kobe would have done.
"I felt like playing the game, it's a battle," said Carter, who played 16 minutes in Atlanta's win over Washington that evening. "[Kobe] loved the game. It was fitting for a lot of us. Guys wanted to go play like they did, for him. I think that's the best way to pay tribute to a guy like that, by going out there and playing hard and being in the moment, because that's what Kobe is about – the Mamba mentality."
The former AAU teammates, Carter and Bryant, went on to become rivals in the NBA for 18 seasons. They had some memorable battles over the years – competitive and occasionally heated – but there was always a mutual respect.
"You hated to play against him," Carter said. "We've had finger-pointing moments in L.A. – I remember we were about to go at. And we've [also] had moments where we were just laughing and joking. It was a friendly battle but you knew he was still going to bring it."
Carter remembers what it was like when Kobe would come to Toronto as a visiting player with the Lakers in the early years of the Raptors franchise. There was always an atmosphere in the building. Fans would cheer when he was announced, there were Bryant jerseys scattered throughout the crowd – the kind of reception that's generally reserved for Toronto players, not stars on other teams.
Kobe was the exception, though. He came into the league around the same time as the Raptors did. He wasn't relatable. Few professional athletes are. He was larger than life, could jump out of the gym and took a helicopter to work. He also wasn't perfect. But as polarizing as he was – as a player and as a man – people were drawn to him in Toronto, like they were everywhere else.
He is what Michael Jordan was for an entire generation of players and fans. Regardless of what city or country you live in, or what team you root for – even if you've never seen a basketball game – you know Kobe Bryant. That's why you felt the weight of this terrible loss – when, just like that, he was gone. And for him to go just as his life after basketball was taking off, and with his young daughter who wanted to follow in his legendary footsteps, is heart wrenching.
The last time Kobe played in Toronto was on Feb. 14, 2016. It was his final All-Star Game. The day before, he spoke to the media with Gianna by his side. He was asked if he thinks his all-star teammates would try to set him up for a "storybook ending."
"I hope not," Bryant responded. "What storybook ending? I've had storybook endings. My storybook ending would be to enjoy this experience and help these young guys get there. I've had great experiences. I've had four [All-Star] MVPs. These opportunities don't come around that often for the young guys. It's important for them to take advantage of the moment while it's here and I'm here to help them."
That's what Kobe set out to do in life – to inspire and to pass on his legacy – and he'll continue to do it, even in death.