Raptors searching for answers on defensive end
For the Toronto Raptors, with each passing loss the tension is building and, with it, the sense of urgency rises. What was once a harmless mid-season slump threatens to grow into something a lot more damaging unless the team can get its defensive game in order.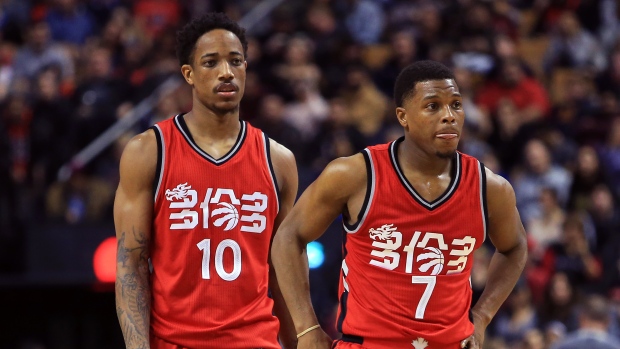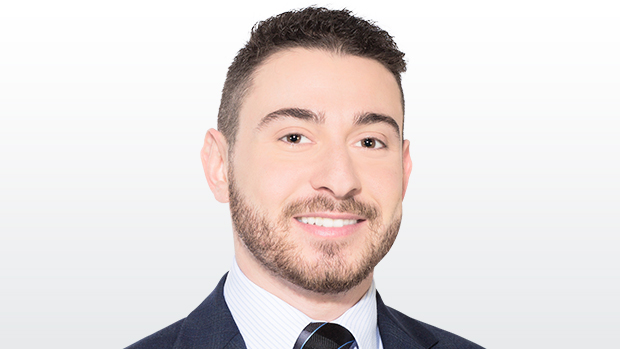 TORONTO - Just over 12 hours after their latest loss, the Raptors sat around the big screen at BioSteel Centre to review game tape - an appropriate punishment, as most who watched it live would probably agree.
What they saw wasn't pretty.
They sat through the 21-2 run Orlando used to take control at the end of Sunday's first half, a second-quarter stretch Dwane Casey labeled: "As bad as we've played all year". They saw Nikola Vucevic pick them apart in the paint, they watched Magic guards beat them off the dribble and they re-lived each of D.J. Augustin's wide-open threes.
The end result, which was a lot closer than it should have been: a 114-113 defeat, their sixth in the last seven games. Orlando - the NBA's 29th-ranked offensive club - had shot 53 per cent.
"I feel the frustration in the room," Casey said following a Monday morning practice that served as more of an extended film session. "I thought I was the only one teed off after I got home last night, but today guys were frustrated, they were upset. They coached each other in the locker room, told each other what they needed from each other, from Kyle [Lowry] on down to Pascal [Siakam], which was great. That's the way it should be.
"It wasn't just me or the coaches coaching in the middle of the room, guys were saying, 'Hey, run that back. Let's look at that, what are we doing here?' That's what it's all about, that togetherness. All the teams I've been on, you have to have your guys who have been there before coaching each other, holding each other accountable along with the coaches holding them accountable. That's what was good that came out of the film session."
This doesn't appear to be smoke and mirrors. Unlike other struggling teams around the association, their recent bout of adversity hasn't splintered them, at least not yet. However, with each passing loss the tension is building and, with it, the sense of urgency rises. What was once a harmless mid-season slump threatens to grow into something a lot more damaging.
Like the rest of us, the Raptors are trying desperately to get to the root of their broken defence. As they search for answers, they're coming to realize that the problem may not be a tangible one. It can't be solved with a simple adjustment or lineup change, but the longer it persists, the more it could, eventually, tear them apart.
"It just comes down to the will," the always candid Patrick Patterson said after Sunday's loss. "We can do it. We've done it before, we've shown we can do it for long periods of time, but it just comes down to the will and the want to actually do it and do it on a consistent basis. Not every other game, not once in a blue moon, but every single day, every single time we step out on that court. We can do it. It's just each and every individual on this team wanting to do it and putting it into action."
Without being quite as blunt, former Raptor Bismack Biyombo echoed a similar point: it's about effort and a commitment to the defensive end.
Asked if he can explain his old team's defensive regression this season, Biyombo implied that their top priority may not be getting stops, as it was last year. Specifically, he mentioned the Lowry-plus-bench lineup he was often a part of (Lowry, Cory Joseph, Terrence Ross, Patterson and Biyombo), one of Toronto's best. They would take pride in shutting down the other team, they had fun with it.
Lucas Nogueira, a pleasant surprise this season, has done an admirable job replacing Biyombo. He's basically matched him as a rim protector - blocking just two fewer shots despite logging 260 fewer minutes than Biyombo had at this point last year - while giving them far more on the offensive end. It's probably not possible to measure how much the Raptors miss Biyombo, but they do.
Biyombo's passion for defence was contagious. As he wagged his finger after a block, shouted, strutted up the court or did his archer pose, he lit a fire under those around him: fans, coaches and - most importantly - his teammates. For him, defence wasn't just that thing you've got to do in between offensive possessions, it was the way he put his stamp on the game and, whether they knew it or not, he brought that out in the guys he played with, most of whom can't stop anyone to save their lives right now. They haven't forgotten how to defend and they shouldn't need Biyombo next to them to do it a high level. The reality is: their priorities have changed.
The Raptors have played like an offensive-minded team for so long that they've become an offensive-minded team. They've won so many games, they've scored so many points and, as a result, they've started to think they're better than they actually are. Casey often insists their margin for error is slim, that they need to out-work teams in order to win games. There's a lot of coach speak in that but there's something to it.
On Sunday they fell out of second place in the Eastern Conference for the first time since Nov. 23, with the Celtics overtaking them. Even if you still believe they're the East's second-best team, which is reasonable, there's very little separating them from Boston and Atlanta and Washington and a number of other second-tier teams around the league. They'd better start playing hard again and prioritizing defence again because we've seen where the alternative leads, we saw it a couple years back when a similar mid-season rough patch culminated in their first-round sweep to the Wizards.
When things go wrong, we look for something or someone to blame. It's human nature, but this isn't a function of Biyombo's departure and it's not on any one guy - Joseph, Jonas Valanciunas, or any other player that has taken a step back defensively this season. Any number of them are capable of stepping up and doing for this team what Biyombo did for last year's team - inspire change - but to truly turn the corner and get over the hump, they'll need a commitment from everyone.
"I don't know if we're ever going to be a defensive juggernaut," Casey said. "But we've got to get some solid stops and fundamental, sound defence, find five guys that [are] going to do that. Until we do that, it's going to be up and down. We're going to win some games, our offence is going to click and we're going to get some stops but to be a consistent winner, we've got to commit to the defensive end and do our job."