Raptors Top Five: Best draft picks
With the Toronto Raptors celebrating their 20th anniversary season in 2014-15, Josh Lewenberg and TSN.ca take a look back at the franchise's first two decades with weekly Top Five lists, counting down the standout and signature players and moments in team history.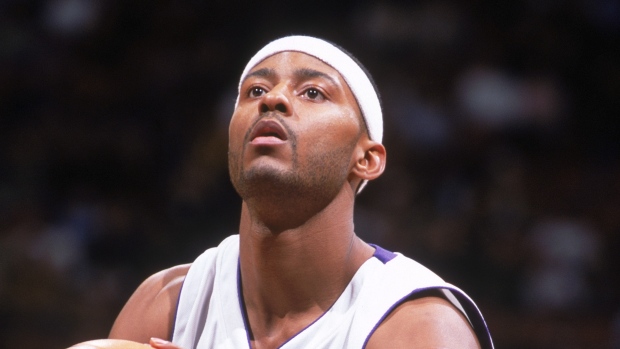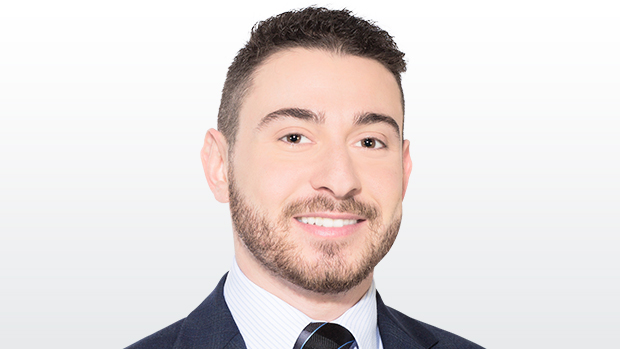 With the Toronto Raptors celebrating their 20th anniversary season in 2014-15, Josh Lewenberg and TSN.ca take a look back at the franchise's first two decades with weekly Top Five lists, counting down the standout and signature players and moments in team history.
5. Tracy McGrady (9th overall, 1997)
Selected after:
Ron Mercer (6th, Boston)
Tim Thomas (7th, New Jersey)
Adonal Foyle (8th, Golden State)
Picked ahead of:
Danny Fortson (10th, Milwaukee)
Stephen Jackson (42nd, Phoenix)
Alvin Williams (47th, Portland)
Selecting players straight out of high school would not become commonplace on draft night for at least a couple more years. Two seasons after Minnesota used its fifth pick on Kevin Garnett, Isiah Thomas rolled the dice on a raw, but talented 18-year-old. In a top-heavy draft that saw Tim Duncan - a four-year player out of Wake Forest - go first overall, McGrady turned out to be worthwhile gamble. Nobody selected below him in the first round would become an all-star while McGrady blossomed into the second or third best player from his class. Unfortunately he didn't stick around long enough for Toronto to reap the benefits. McGrady was one of the first high school-to-the-pros success stories and a big reason why the league began to trend towards upside over experience in subsequent entry drafts.
4. DeMar DeRozan (9th overall, 2009)
Selected after:
Jonny Flynn (6th, Minnesota)
Stephen Curry (7th, Golden State)
Jordan Hill (8th, New York)
Picked ahead of:
Brandon Jennings (10th, Milwaukee)
Jrue Holiday (17th, Philadelphia)
Ty Lawson (18th, Minnesota)
No one quite knew what to make of DeRozan when Bryan Colangelo used the Raptors' ninth overall pick on him back in 2009. A shy 20-year-old out of USC, the swingman was little more than an athlete at the time. Upside, sure, but his offensive tools seemed limited. However, Colangelo deserves credit for finding and investing in a young man with the character, drive and work ethic required to thrive at the highest level. DeRozan has honed his craft over the years, exceeding draft night expectations to become a self-made all-star and one of the current faces of the franchise.
3. Morris Peterson (21st overall, 2000)
Selected after:
Quentin Richardson (18th, LA Clippers)
Jamaal Magloire (19th Charlotte)
Speedy Claxton (20th, Philadelphia)
Picked ahead of:
DeShawn Stevenson (23rd, Utah)
Mark Madsen (29th, LA Lakers)
Michael Redd (43rd, Milwaukee)
In 1999, Toronto acquired a future first-round pick from Minnesota as part of the three-team trade that put an end to Chauncey Billups' brief tenure as a Raptor. That pick, 21st in 2000, was and still is the lowest they have ever selected in the first round. It also turned into one of the franchise's most important players. Coming off a national title at Michigan State, Peterson was already experienced beyond his years and made an immediate impact on a team that was trending upwards at the time of his arrival. The swingman played meaningful minutes (just over 23 a night) in 80 games as a rookie, starting more than half of them and contributing to the Raptors' first and only playoff series victory that season. He still leads the franchise in games played.
2. Damon Stoudamire (7th overall, 1995)
Selected after:
Rasheed Wallace (4th, Washington)
Kevin Garnett (5th, Minnesota)
Bryant Reeves (6th, Vancouver)
Picked ahead of:
Ed O'Bannon (9th, New Jersey)
Kurt Thomas (10th, Miami)
Michael Finley (21st, Phoenix)
The Raptors' first-ever entry draft selection was greeted with boos from the home fans at SkyDome, who were clamouring for UCLA star Ed O'Bannon. Stoudamire barely outlasted Thomas, the man that drafted him, in Toronto, but turned out to be the right choice, beating out the likes of Antonio McDyess, Jerry Stackhouse, Rasheed Wallace and future Hall of Famer Kevin Garnett for rookie of the year. No, the Raptors were not very good under his watch - to be expected from an expansion team - but Mighty Mouse was worth the price of admission and got basketball off on the right foot north of the border.
1. Chris Bosh (4th overall, 2003)
Selected after:
LeBron James (1st, Cleveland)
Darko Milicic (2nd, Detroit)
Carmelo Anthony (3rd, Denver)
Picked ahead of:
Dwyane Wade (5th, Miami)
Chris Kaman (6th, LA Clippers)
David West (18th, New Orleans)
The lottery balls were not kind to the Raptors, who finished with 24 wins during an injury-plagued season going into the loaded 2003 draft. As a result, they missed out on surefire stars in LeBron James and Carmelo Anthony, while also dodging a bullet with Serbian enigma Darko Milicic going second to Detroit. The consolation prize was Bosh, a lanky big man with a unique skill set for his size. Playing out of position at centre for most of his seven seasons with the Raptors, Bosh - like DeRozan after him - worked extremely hard both on and off the floor to maximize his potential. Wade may have blossomed quicker, leading the Heat to a title - with the assistance of Shaquille O'Neal - before he, Bosh and James eventually joined forces. However, Bosh was a logical complement to Vince Carter at the time and quickly become one of the league's most unheralded stars once taking the reigns in Toronto.
Honourable mention: Antawn Jamison (4th overall, 1998 *traded for Vince Carter), Jonas Valanciunas (5th overall, 2011), Matt Bonner (45th overall, 2003 *acquired from Bulls), Charlie Villanueva (7th overall, 2005), Ed Davis (13th overall, 2010)