Raptors' Wright hopes shoulder injuries are a thing of the past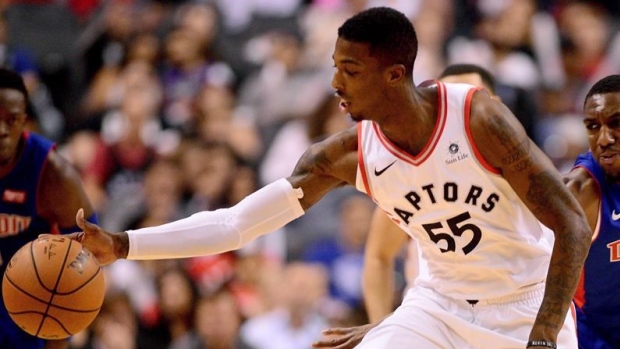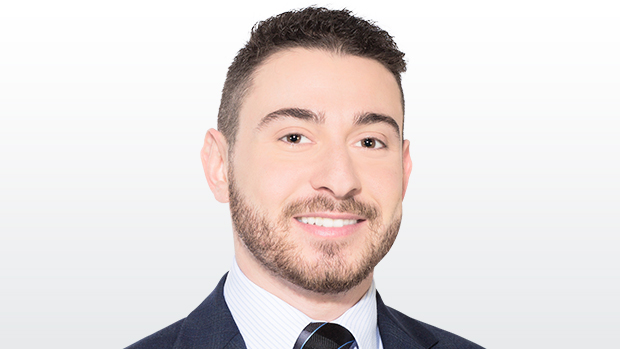 TORONTO – Delon Wright doesn't remember how much pain he was in when he dislocated his shoulder last month. He doesn't recall whether it was better or worse than the first time he injured it, roughly a year and a half earlier. He just remembers being disappointed in himself.
"The first one was out of my control," said the Raptors point guard, who first dislocated his right shoulder playing for Toronto's Summer League team in July 2016. "This one was me going in and trying to hit the ball from (New Orleans Pelicans centre) DeMarcus Cousins, which wasn't very smart. I was more so mad at myself for putting myself in that situation."
"I was so mad at myself that I wasn't worried about my arm."
Everyone else that witnessed the injury was. You could see the look of concern on the faces of his teammates and coaches, many of whom feared the worst. Once his frustration subsided, Wright thought his season was done.
After that first injury required surgery to repair a torn labrum, ultimately sidelining him for six months and costing him the first half of his sophomore season, Wright was understandably skeptical, even after the Pelicans doctor gave him an optimistic initial assessment.
That Wright did not require surgery this time around and would need just 30 days of rehab before returning to the court was a huge relief for the 25-year-old and his team.
"I know he was really upset," said Norman Powell, who came into the league with Wright in 2015. "He thought he was done for the year when it first happened. But for him to be able to come back in a month's time and not really miss anything… I think it's great that he didn't have to miss [another] season due to his injury."
Wright dodged a bullet, but he's not out of the woods yet.
While fully healed now, shoulder injuries are prone to reoccurrence. It's something that Wright could be susceptible to for the rest of his career.
Both Wright and the Raptors know there's only so much they can control. Not to be bleak, but it could pop out again doing a menial, everyday task like taking off his jacket just as easily as it may while diving for a loose ball. It's a fluke thing.
"It's always a possibility that it'll come out again," Wright said. "I just have to put myself in the best position to not hurt it again. If something happens that I can't control, then it happens."
That's been their focus since the first injury, and especially since the last: control what they can control. The team has really stressed the importance of building up strength in the shoulder, and maintaining that strength with weight training, in the hopes of avoiding re-injury.
It can be done, as Raptors head coach Dwane Casey noted. Casey recalled that Nick Collison, who he coached in Seattle, missed his entire rookie season in 2003-04 after having surgery on both shoulders. The long-time SuperSonics and Thunder forward went on to play 93 per cent of his team's games over the next 10 seasons and would enjoy a 14-year NBA career, which will come to an end following this season.
As for Wright, he knows he has to be smart about the risks he takes on the court. That's not an easy or fun thing for a player to do, especially one that plays as Wright does. So much of what makes him effective, on both sides of the floor, is his willingness to take chances: jumping passing lanes, fighting for an extra possession or driving into the trees. The challenge will be finding a balance – continuing to play his game while minimizing the threat of re-injury wherever possible.
Needless to say, the Raptors are happy to have him in the lineup, especially with the second unit struggling for the first time this season. He's been wearing a black compression undershirt under his jersey to help with his posture, per the instruction of the team's well-regarded medical staff.
Although he is expected to remain on a minutes restriction as he works his way back – he logged fewer than 17 in both of the games he played last week – he's already making an impact, particularly on defence. He had four steals in those two contests, including three in 13 minutes on Sunday, as he helped spark the second-half run that put the Kings away.
"He stayed in great shape working on other parts of his body, of his game, because he couldn't do too much upper-body stuff with his shoulder, just preparing himself to come back," Powell said. "You can see that he hasn't missed a step. He's playing great basketball, playing in a flow, taking what the defence is giving him, making plays where he needs to be, playing with great energy."
"He's done a heck of a job, the training staff did a heck of a job of getting him back, working on his strength," Casey said. "Now it's up to him to maintain the strength in the shoulder as much as possible to make sure it doesn't happen again. There's no guarantees with that."
"But we're excited to have him back. He's just working his way back. He's probably only had two full practices and shootarounds to get back in basketball shape. But he's a cerebral guy, his defence and his ball handling are really a plus for the second unit and also the first unit."