Raptors' Wright 'lets it fly' in season-saving fourth quarter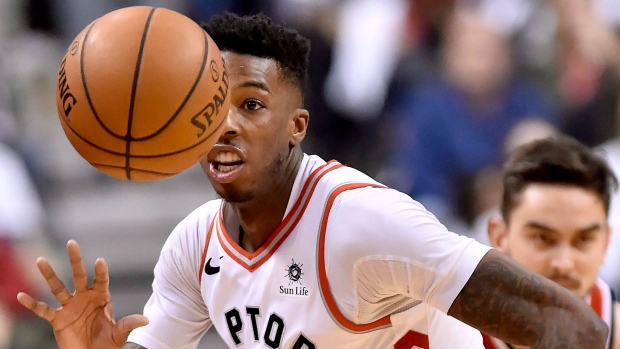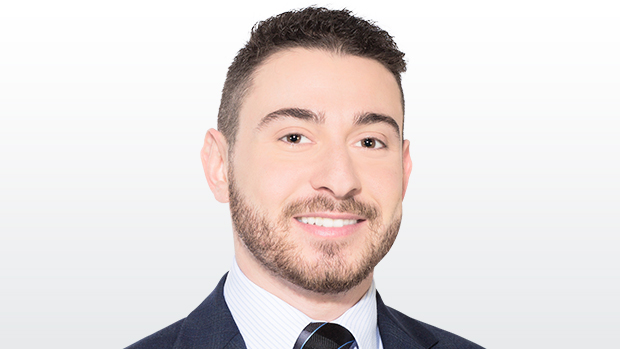 TORONTO – Delon Wright knew he passed up some good shots in the fourth-quarter collapse that cost the Raptors Sunday's Game 4 in Washington.
There were at least two that stuck out in his mind – both wide-open looks from long range – and probably a few more that didn't. His coaches and teammates reminded him of those missed opportunities and he saw them play out in front of him during their film session the following day, but he recognized it the moment he turned them down.
One of Wright's biggest strengths has always been one of his biggest weaknesses: his unselfishness. He's got the pass-first instincts of a true point guard. Whether he's leaking out in transition, initiating the offence in the half court, or even using his crafty handle to get to the rim, he's always looking to set other guys up.
Finding that balance between his natural inclination to make plays and being more aggressive in hunting his shot has been the challenge, especially as he's refined his offensive game and improved his jumper.
Raptors coach Dwane Casey and several of Wright's teammates – particularly Fred VanVleet, Kyle Lowry and C.J. Miles – have been in his ear all season, encouraging him to make the defence pay for playing off him.
Their message to Wright after Game 4: "Let it fly."
Message received.
Wright hit the first three shots he took in Wednesday's pivotal Game 5, although he hesitated briefly before launching the third – a deep, 26-foot three-pointer in the second quarter.
The Raptors were trailing by five – their largest deficit of the night – early in the fourth quarter and with the game, and perhaps the series, on the line there was a nervous energy filling the Air Canada Centre.
You could understand why. Reminiscent of Sunday's fourth quarter, DeMar DeRozan had been carrying Toronto's offence for most of the evening. Through three quarters he had scored 30 points, twice as many as Lowry – the only other Raptor in double figures. It was another impressive performance from DeRozan, but knowing the Wizards would likely lock in on him in the fourth, as they did in Game 4, he was going to need some help.
With VanVleet – who led them in fourth-quarter minutes during the regular season – still out and Serge Ibaka verging on invisible, it was Wright to the rescue.
On the eve of his 26th birthday, Wright scored 11 of his 18 points in the final frame. He had a couple steals, one off Bradley Beal, and the other off John Wall – the latter leading to a transition layup, which cut the Raptors' deficit to one moments before they would take the lead for good. Then, with Toronto still up one, Wright hit the dagger – a 31-foot three, this time with zero hesitation. He would ice it by laying in an alley-oop pass from DeRozan on the next possession.
"It was just one of those things where I was trying to be unselfish and make an extra pass [in Game 4], but there wasn't an extra pass there," Wright said following his team's big 108-98 win, which gave them a 3-2 series lead over the Wizards. "Today, I had a lot of people telling me to stop hesitating and just shoot the ball and that's what I tried to do."
The Raptors outscored Washington 29-20 in the quarter. The unit they used for most of it had barely played together prior to Wednesday. It featured a frontcourt of Jonas Valanciunas, who was seeing his first fourth-quarter run of the series, and Miles out of position at the four. That's not a lineup you would expect to excel defensively, but they did, thanks in large part to Wright's length and ability to play passing lanes. The Wizards shot just 33 per cent shooting and committed six turnovers – three of them forced by Wright.
Through five games in this series, Wright leads the Raptors in fourth-quarter minutes (55), points (34, 12 more than anybody else) and steals (six), while shooting 61 per cent from the field and hitting all three of his three-point attempts.
The third-year point guard has been Toronto's X-factor. In the three wins, all of them at home, Wright is averaging 15.7 points on 55 per cent shooting. In the two losses, both on the road, those numbers fall to 6.5 points on 33 per cent.
He's not alone in that regard, just about every player on both teams has played better on home court, but Wizards reserve Kelly Oubre singled Wright out following Game 5.
"The next game is a different story," Oubre told the Washington Post. "We're back at home. Just like Delon doesn't play well anywhere else, you know, other than at home. You can kind of chalk it up as the same story."
What's more notable than the message, in this case, is the messenger. Oubre, whose team is facing elimination, has shot just 42 per cent in this series, including 19 per cent from beyond the arc.
Wright saw Oubre's comments, which began to circulate over social media on Thursday morning, but mostly laughed them off.
"That's his opinion," Wright said. "I didn't play as good as I did at home there, but he made it seem like I was a total bust. We'll see in Game 6."
"I've got a quote ready for (Oubre) after we win," Wright joked later.
"He took the shots the game gave him, as he did in Washington," Casey said. "Now the difference is it was Air Canada Centre versus the Capital One [Arena]. But that's the difference, and he's got to continue to do that. He's got the green light. He's a very good three-point shooter. Again, just step into it. Because the defence is giving him that shot. He did a good job last night of setting his feet. Even the ones he missed were good shots."
Wright attempted just 43 three-pointers in spot minutes over his first two NBA seasons before launching 153 this season, shooting them at a 37 per cent clip. He's 7-for-15 from long range during this series. Improving his jump shot was a focus for him last summer and, naturally, with all the work he's put into it his confidence continues to go up, even if it's not quite where it needs to be yet.
"I think he's finally comfortable with his shot," Lowry said. "He's put a lot of work over the last couple seasons into this year, and I think he's finally just comfortable with his shot. Now he thinks anytime he shoots the ball, it's going to go in."
"He was pump-faking air in Washington," Casey said. "There was nobody closing out to him, so he's got to take those shots. Maybe that might be his mentality to pass the ball, but if the game gives him a three-point shot he's got to take it. He's a good shooter."
"We've been talking to him about his confidence shooting the ball all year," Miles said. "Like, we all believe it him, we see him shoot it everyday, we see him do it in games like [Wednesday's], and there's no reason why he should be passing up any open shots."