Ray becomes Argos' all-time leading passer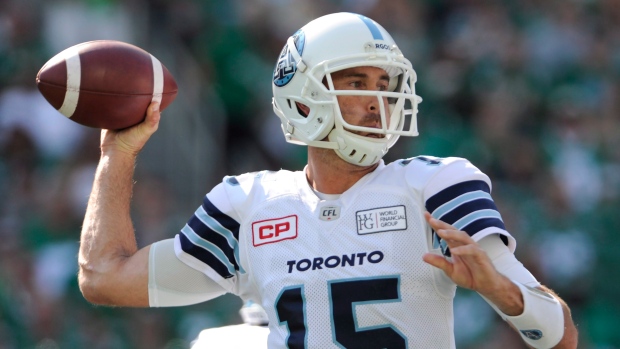 Ricky Ray made history Saturday by becoming the Toronto Argonauts' all-time leading passer with 16,634 yards, passing Condredge Holloway's previous mark of 16,616.
He accomplished the feat in the fourth quarter on a five-yard pass to Anthony Coombs in the Argos' 38-27 loss to the Saskatchewan Roughriders.
But that wasn't the only milestone Ray achieved on the night. He also passed Matt Dunigan to climb to 5th all-time in passing TDs in CFL history.
Ray has spent the last six seasons with the Argonauts. He has a career completion percentage of 70.9 per cent.