Rays GM: We're listening to offers on Archer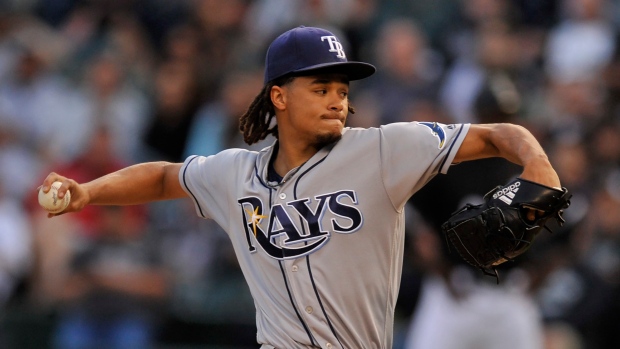 The Tampa Bay Rays are listening to trade offers on right-hander Chris Archer reports Jon Heyman of FanRag Sports.
"We're listening right now," Rays general manager Erik Neander told Heyman.
Neander added that the Rays are "just getting a sense" of the market and are expected to place a hefty price tag on the two-time All-Star, notes Heyman.
Since the Rays are not expected to bring back free agent starter Alex Cobb, a deal involving Archer would almost certainly indicate a rebuild in Tampa Bay. Should the Rays decide to go that direction, Archer could emerge as one of the top trade chips on the market.
Performance aside, Archer's contract is one of the biggest bargains around baseball at just shy of $34 million for the next four years.
One general manager estimated to Heyman that "27 teams" are currently in the market for starting pitching and that could potentially drive up the price on Archer.
The 29-year-old had an ERA of 4.07 over a league-leading 34 starts last year, but struck out 249 batters in 201 frames. In his career, he is 51-63 with a 3.63 ERA.
The Rays finished at 80-82, good for third place in the American League East.