Red Sox chairman: Kimbrel unlikely to return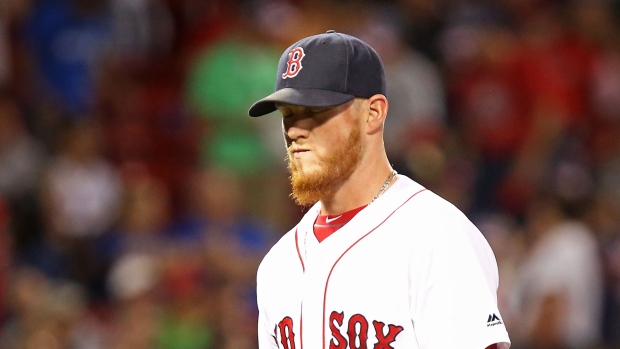 The Boston Red Sox haven't named a closer for the coming season and Craig Kimbrel is still a free agent. Does that mean the two sides are headed for a reunion?
"I think it's extremely unlikely," Red Sox chairman Tom Werner told Ian Browne of MLB.com.
This falls in line with the comments made by president of baseball operations Dave Dombrowski in January saying the team was unlikely to spend big dollars on the closer market. When the off-season began, reports surfaced of Kimbrel seeking upwards of $100 million over five or six years, which likely falls well outside of Boston's budget given Dombrowski and Werner's remarks.
He's spent the past three seasons in Boston after coming over in a deal with the San Diego Padres. Despite his track record as one of the best closers in the game, Kimbrel has not yet found work. Other late-inning relievers like Adam Ottavino, Andrew Miller, David Robertson, Cody Allen and Zack Britton secured deals well before spring training began.
Kimbrel had 42 saves and an earned run average of 2.74 in 63 appearances last season for the Red Sox. The seven-time All-Star has a career ERA of 1.91 and 333 saves spread out over nine big league seasons.
Prior to his time in Boston, he spent five seasons in Atlanta with the Braves and one with the San Diego Padres.