Redblacks' Price, Ticats' Banks feud on Twitter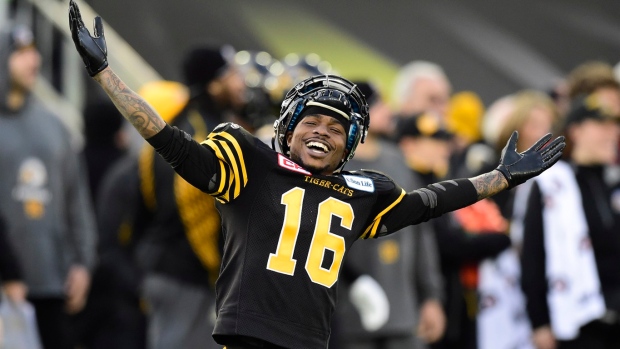 The rivalry between the Ottawa Redblacks and Hamilton Tiger-Cats is heating up early this year.
Celebrating the Redblack's signing of receiver Chris Williams on Tuesday, fellow offseason acquistion Maurice Price took to Twitter Tuesday night to announce his belief Ottawa is now home to the league's three fastest players - himself, Williams and running back Chevon Walker.
Tiger-Cats wide receiver and returner Brandon Banks, quickly fired back his response to Price's assessment.
That spat carried over to Wednesday morning, as Price backed up his argument with his resume, but Banks had a quick response for that as well.
Price then took a shot at Banks' advantage of returning punts with five yards of open space around him, as opposed to catching passes.
Price then appeared to take a shot at the height of the Tiger-Cats' diminutive receiver.
However, Banks fired back to strengthen his argument against Price.
Banks then offered anyone a chance to prove him wrong and Williams called his bluff.
The two did, however, seem to bond over an incorrect media Tweet.
Though kickoff remains two months away, it appears for the Redblacks and Tiger-Cats, the race is on.