Redblacks re-sign DL Williams, LT Rogers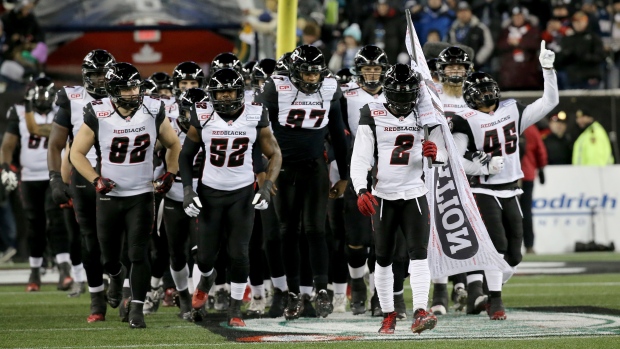 The Ottawa Redblacks re-signed defensive lineman Connor Williams to a two-year contract extension on Thursday.
After missing nearly all of last season due to a back injury, Williams suited up for all 18 games this season, including the East Final against the Edmonton Eskimos and the Grey Cup game against the Calgary Stampeders.
"Connor has been an integral part of our team from the very beginning," said Redblacks general manager Marcel Desjardins. "He displayed versatility and effectiveness across the defensive line in 2016 and we are pleased that Connor will be a member of the Redblacks for the next two seasons."
Not only did Williams feature in every game in 2016, he set new career highs with 18 defensive tackles and five sacks.
"It's absolutely phenomenal. I love the organization from the top down and I love everything about this city," said Williams. "I'm an Ottawa boy through and through and I'm extremely happy to continue playing for the organization and my city.
"This season had some ups and downs but I believe group is solidifying itself as a premier organization. The Grey Cup is in town next year and the goal is to be back in the game. That would be incredible."
The re-signing means the Utah State graduate, selected by Ottawa 18th overall in 2013, will remain with the club through the 2018.
During Grey Cup week, the Redblacks also re-signed left tackle SirVincent Rogers to a two-year extension.