Redblacks re-sign Powell on one-year deal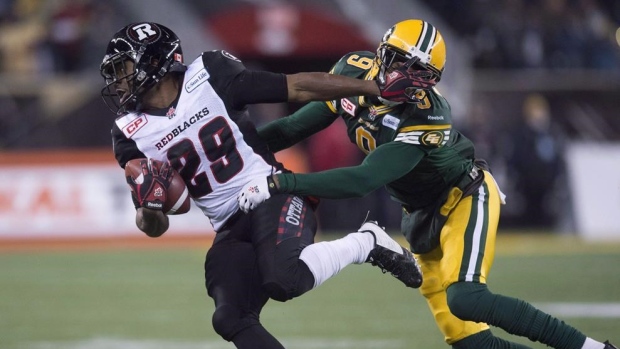 The Ottawa Redblacks have re-signed running back William Powell on a one-year contract.
Powell, 28, tore his Achilles' tendon in the 2016 pre-season, forcing him to miss the year.
"It was unfortunate that we didn't get to have him on the field with us last year but we know what he can do and the type of player he is and we're looking forward to having him back," said general manager Marcel Desjardins said in a release.
The international running back ran for 447 yards on 76 carries and scored two touchdowns in 2015. He added 158 yards and a touchdown on seven receptions.
Prior to joining the Redblacks in 2015, Powell bounced around the NFL. He rushed for 216 yards on 59 yards and added 132 yards on 19 receptions in 13 games with the Arizona Cardinals in 2012.
The Redblacks also announced the signing of linebacker Darien Harris on Tuesday.
With free agency looming, the Redblacks still have plenty of big names headed for the open market, including Ernest Jackson and Greg Ellingson.