Redblacks sign Ellingson to two-year deal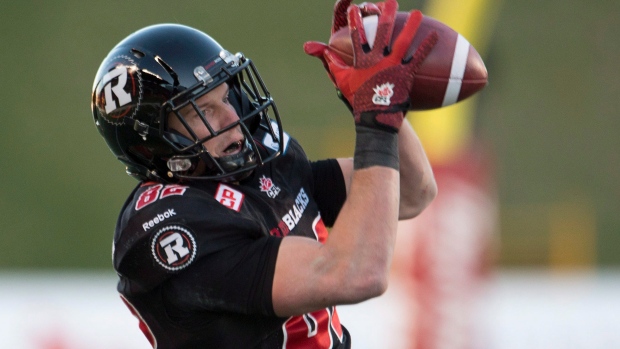 The Ottawa Redblacks have secured another of their pending free agents ahead of Tuesday's free agent market opening, signing WR Greg Ellingson to a two-year deal.
According to TSN's Matthew Scianitti, Ellingson will earn $210,000 per season.
Ellingson finished last season with 76 receptions for 1,260 yards and four touchdowns in the regular season, before helping the Redblacks win the Grey Cup.
"Greg is an integral part of our offence and we're very pleased to have a player of his caliber, experience and character in the Redblacks organization for another two years," GM Marcel Desjardins said in a team release. "Trevor and Greg have a good relationship and this continuity will only benefit our offence."
The 28-year-old has spent the past two seasons with the Redblacks after starting his CFL career with the Hamilton Tiger-Cats. The Florida International product has 229 receptions for 3,550 yards and 19 touchdowns in four years in the CFL.