Redblacks won't retain four assistant coaches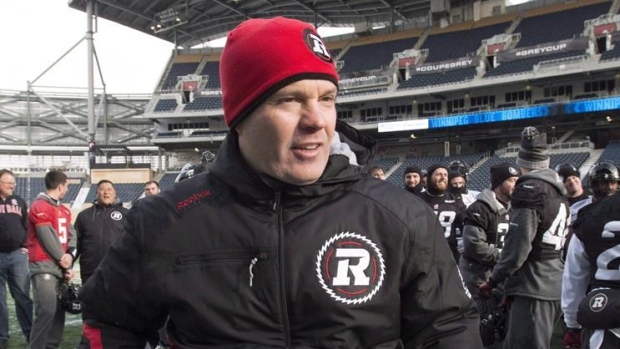 The Ottawa Redblacks will shake up their coaching staff this off-season, announcing Wednesday the team will not renew the contracts of four assistant coaches.
Offensive line coach Bryan Chiu, defensive backs coach Ike Charlton, receivers coach Travis Moore, and linebackers coach Derek Oswalt will not be back with the club next season.
"I'd like to thank Bryan, Ike, Travis, and Derek for all of the hard work they put in for our football team," head coach Rick Campbell said in a team release. "We wish them the best going forward."
Moore, Charlton, and Oswalt have coached with the Redblacks since their inception in 2014 while Chiu had coached with the team the past three seasons.
The Redblacks are coming off an 8-9-1 season that ended with a loss to the Saskatchewan Roughriders in the East Semi-Final.