Report: 76ers acquire No. 1 pick from Celtics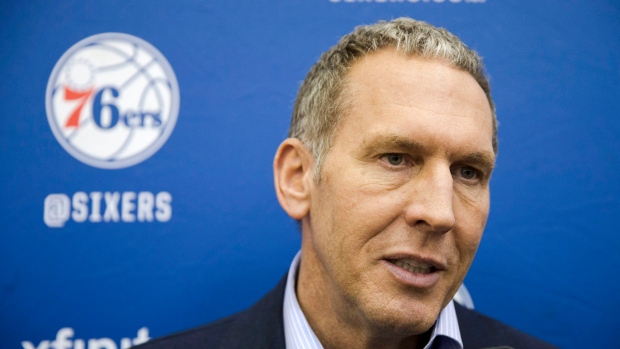 The Philadelphia 76ers have acquired the rights to the first overall selection in the 2017 NBA Draft from the Boston Celtics and the deal will be announced on Monday according to The Vertical's Adrian Wojarnarowski.
The 76ers will send the Celtics the rights to the No. 3 selection in this year's draft and a first-round pick in 2018 with protections. If it doesn't convey, 76ers would then send a first-round pick in 2019, which they acquired from the Sacramento Kings.
Markelle Fultz worked out for the 76ers on Saturday, and Wojnarowski writes that he is the reason Philadelphia wanted to move up in the draft. Throughout the draft process, the 19-year-old point guard has been regarded as this year's top prospect.
At this point, it's all but certain that Fultz will hear his name called first when the 76ers step to the podium on draft night. Wojnarowski says the star collegiate floor general would not have agreed to work out for the 76ers had he not been given assurance that a deal with the Celtics was agreed upon.
The Los Angeles Lakers reportedly also made an attempt to make a deal with Boston, but their offer could not hold weight with Philadelphia's.