Report: Bergeron leaves ACC in walking boot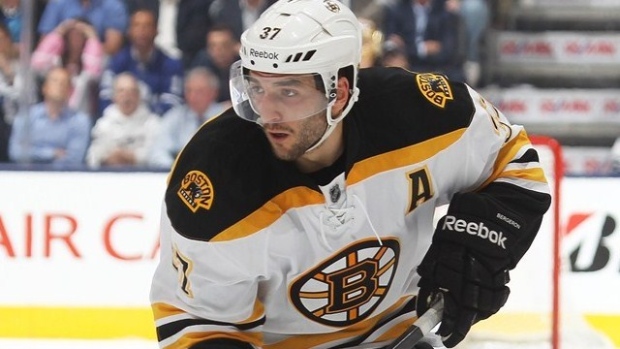 Boston Bruins forward Patrice Bergeron left the Air Canada Centre in a walking boot according to Kevin Paul Dupont of the Boston Globe.
Dupont reports the 32-year-old was not using crutches following the Bruins' 4-3 loss to the Toronto Maple Leafs. He will be re-evaluated Sunday.
Bergeron led all Bruins skaters with 19:15 ice time and played the final 1:23 of the third period according to TSN Hockey Insider Bob McKenzie.
In 54 games so far this season, he has 27 goals and 27 assists. The Bruins will be back in action Sunday in Buffalo when they take on the Sabres.