Report: Billups to interview for T-Wolves president role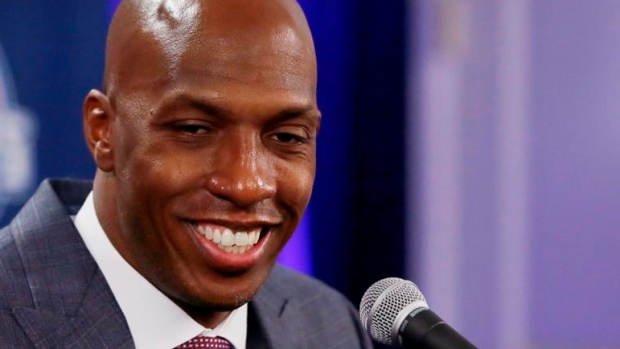 Former All-Star Chauncey Billups and the Minnesota Timberwolves will meet in the "near future" to discuss the team's president of basketball operations role according to The Athletic's Shams Charania and Jon Krawczynski.
Billups played for the Timberwolves for two seasons from 2000 to 2002.
Charania adds that Minnesota has been finalizing dates interview dates with candidates, including Billups, Nuggets assistant general manager Calvin Booth, Clippers general manager Michael Winger and Rockets vice president Gersson Rosas.
Tom Thibodeau left both the role of head coach and president of basketball operations vacant when he was fired mid-season by the franchise. Ryan Saunders has been serving as head coach since.
The Timberwolves finished the season at 36-46 and have made the playoffs (2017-18) just once in the past 15 seasons.