Calvert back, Hartnell out for Blue Jackets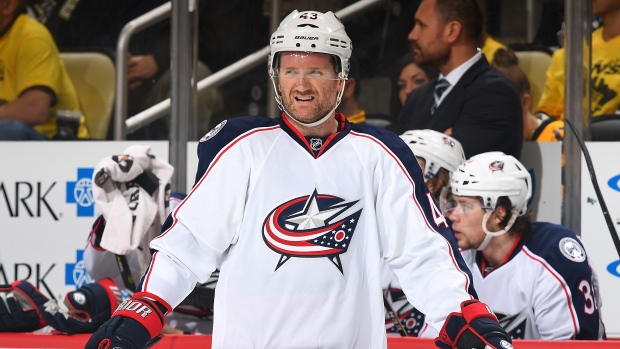 The Columbus Blue Jackets are making some changes ahead of Game 4 against the Pittsburgh Penguins Tuesday, including dropping veteran Scott Hartnell from the lineup.
Blue Jackets head coach John Tortorella said forwards Matt Calvert and Lukas Sedlak, and defencemen Markus Nutivaara and Kyle Quincey will all play Tuesday, as the Blue Jackets face elimination against the Penguins.
Calvert returns after serving his one-game suspension for cross-checking Penguins forward Tom Kuhnhackl, while the rookie Sedlak will draw in for the veteran Hartnell. Sedlak had been out with an upper-body injury.
The 35-year-old Hartnell had 13 goals and 37 points in the regular season for Columbus, but none through the first three games of the team's series against the Penguins.
Nutivaara and Quincey will draw in for Zach Werenski, who is out for the remainder of the playoffs with facial fractures, and Scott Harrington.