Report: Cavs 'clear favourites' to land Wade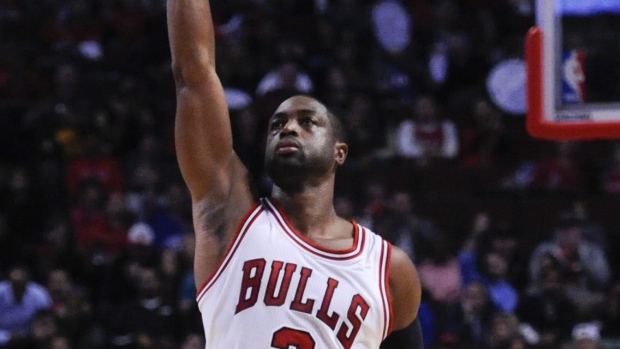 The Cleveland Cavaliers are the clear favourites to land Dwyane Wade, who reportedly reached a contract buyout with the Chicago Bulls on Sunday, reports ESPN's Adrian Wojnarowski and Brian Windhorst.
The Cavaliers are one of four teams Wojnarowski's sources have told him have a shot at landing Wade, with the Spurs, Heat and Thunder being the other possible landing spots.
Wade has been very public over the years in regards to his friendship with Cavaliers star LeBron James. The pair came into the league in the same year as members of the much-maligned 2003 draft class., and were teammates from 2010-2014, when James elected to join Wade and the Miami Heat in free agency. They led their Heat squads to four consecutive Finals appearances, two of which concluded with championship victories.
Speaking with the press at the Cavaliers' media day on Monday, James spoke pretty candidly about the possiblity of the Cavs acquiring Wade.
"I would love to have D-Wade as a part of this team," James said. "I think he brings another championship DNA, championship pedigree. He brings another playmaker to the team, who can get guys involved, can make plays and also just has a great basketball mind."
James also said that he has spoken to Wade throughout the summer, and plans to again in wake of his friend's reported buyout from the Bulls.
Wade could potentially be the missing piece for a Cavaliers team that some pundits believe after their off-season moves could in fact be better than last year's squad.
The 35-year-old Wade has won three NBA championships, has taken home a Finals MVP (2006) and has been named an All-Star 12 out of his 14 seasons in the league. For his career, he has averaged 23.3 points per game and 5.7 assists in his career.