Report: Chiesa files suit against McGregor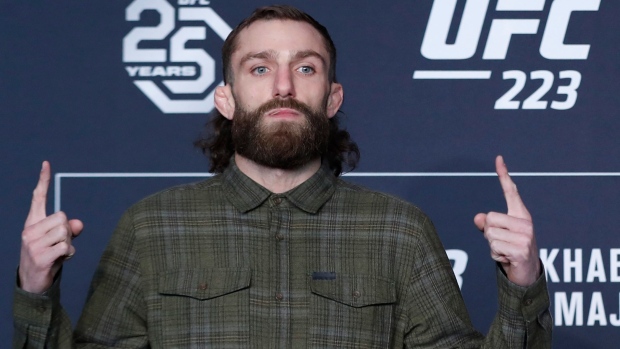 The after effects of Conor McGregor's rampage in Brooklyn last spring ahead of UFC 223 are still continuing to be felt and the latest could hit the former Ultimate Fighting Championship lightweight and featherweight champion in the pocketbook.
TMZ reports that lightweight contender Michael Chiesa is suing McGregor stemming from the injuries he incurred during the incident in April.
Chiesa, 30, was on the bus in the Barclays Center garage that McGregor appeared to throw a hand truck at and struck the window. Chiesa was scheduled to fight Anthony Pettis on the card, but was forced to pull out after the shattered glass left cuts over his face and forehead. Flyweight Ray Borg also pulled out of his fight with Brandon Moreno due to glass shards entering his eyes.
In the lawsuit filed in Kings County, NY, Chiesa claims to have "experienced pain, suffering and a loss of enjoyment of life" due to the incident. Chiesa also names the arena itself as a defendant, claiming that the Barclays Center did not "engage in proper security measures to protect the plaintiff."
Criminally, McGregor was sentenced to community service and anger management in July after a guilty plea to a charge of disorderly conduct.
The 30-year-old Dubliner is scheduled to make his return to the Octagon after nearly a two-year absence when he takes on the undefeated Khabib Nurmagomedov for the lightweight title at UFC 229 in October.