Report: FIFA auditing Chelsea over youth transfers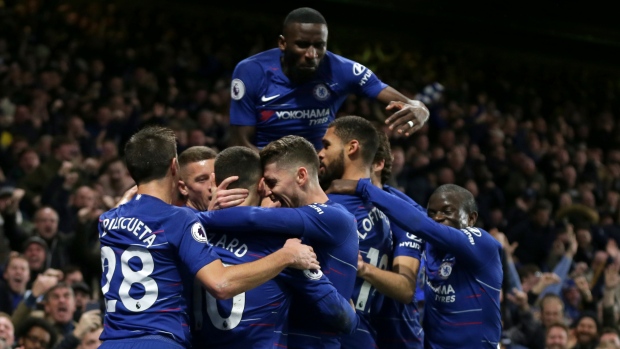 A transfer ban could be in the offing for Chelsea if a FIFA investigation into the club's transfer dealings with over 100 youth players finds any rules breaches, reports The Guardian's David Hytner.
Football's governing body began an investigation into the Blues' after the compliance unit of its transfer-matching system found irregularities in the transfers of 25 players at the beginning of 2018 and determined that they required further scrutiny.
The rule that Chelsea potentially ran into conflict with is one that states that players under the age of 18 cannot be brought in from other countries unless they live within 50 km of a national border or their parents are emigrating due to non-footballing reasons. Chelsea contends that since the majority of the players in question were trialists and were not formally signed, no rules were breached.
The club did not comment on the report.
Hytner reports that FIFA's disciplinary committee is in the final phase of its investigation and an announcement could be forthcoming.
Chelsea is one of five Premier League clubs currently being investigated with three more teams in Europe also under investigation.
Barcelona, Real Madrid and Barcelona all received two-window transfer bans for similar breaches in the past. Thanks to an appeal, Real's ban was reduced to a single window.