G Ramo re-signs with Flames
Goaltender Karri Ramo has reportedly re-signed with the Calgary Flames. According to TSN Hockey Insider Pierre LeBrun, a source says the netminder will return to Calgary after posting a 15-9-3 record with a .912 save percentage and a 2.60 goals-against average with two shutouts in 34 games last year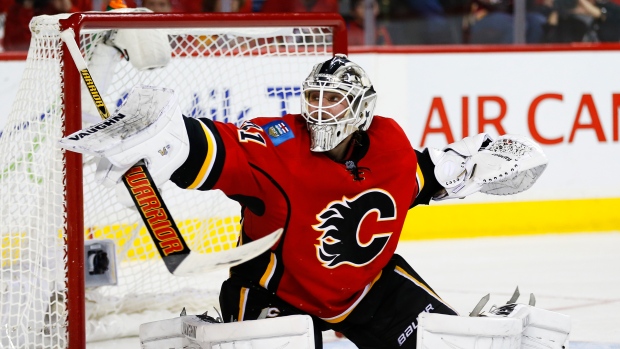 Goaltender Karri Ramo has reportedly re-signed with the Calgary Flames.
According to TSN Hockey Insider Darren Dreger, the netminder agreed to a one-year deal worth $3.8 million. Ramo posted a 15-9-3 record with a .912 save percentage and a 2.60 goals-against average with two shutouts in 34 games last year. He also went 2-3 with a .906 save percentage and 2.86 GAA in seven playoff games last season.
A sixth-round selection in the 2004 draft, Ramo has played in 122 games with the Tampa Bay Lightning and Flames, posting a 43-45-17 record with a .905 save percentage and 2.92 GAA with four shutouts in 122 games.
Ramo also spent four years with Avangard Omsk of the KHL from 2009 to 2014 - between stints with the two NHL clubs.