Report: Grizzlies shopping Conley to Raptors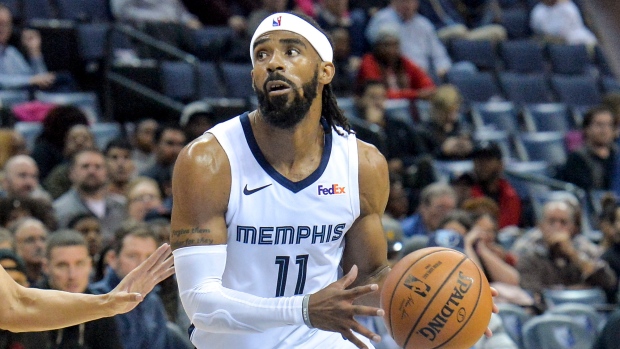 The Kyle Lowry trade rumours carried over to a second day Wednesday, with ESPN's Brian Windhorst reporting the Raptors have talked with the Memphis Grizzlies about a potential deal that would also involve Grizzlies guard Mike Conley.
"The message (Conley) wants is if he's going to be traded he'd prefer to go to the Eastern Conference. Now Memphis is working on deals with Detroit and Toronto. Toronto would be Kyle Lowry," Windhorst said on The Jump Wednesday.
Conley's name had been attached to the Utah Jazz in trade rumours until his agent let it be known he'd prefer not to play there, per Windhorst. But the Jazz could still be involved in a three-team trade that would send Lowry to Salt Lake City.
The NBA Trade Deadline is Thursday at 3pm et, and Lowry could be in the spotlight until then.
"I don't know if Toronto is going to do this, but the sides have talked about it for sure.
"Lowry, five-time All-Star with the Raptors, he is definitely concerned about being traded by tomorrow."
Lowry returned to the Raptors' lineup Tuesday against the Philadelphia 76ers after missing one game with back pain. The 32-year-old finished with 20 points and six assists in a 119-107 win.