Report: Hill temporarily loses custody of son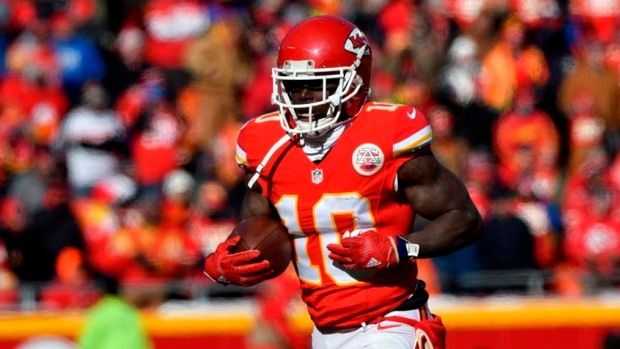 Kansas City Chiefs wide receiver Tyreek Hill and his fiancee have temporarily lost custody of their child, pending further court action, according to a report from KCTV5 in Kansas City.
It is unclear when Hill's three-year-old son was removed from the NFLer's custody.
Police have been investigating two incidents of suspected child abuse at Hill's home in March.
Hill, who has not been charged by police, attended the start of the Chiefs' off-season workout program this week.
The NFL is investigating the situation and as Pro Football Talk notes, the latest development could lead to a suspension.
The list of behaviours that can result in discipline under the NFL's Personal Conduct Policy, as Pro Football Talk reported, includes "conduct that poses a genuine danger to the safety and well-being of another person."
Pro Football Talk added the removal of Hill's son from his custody is "an extreme outcome that occurs only when a judge orders it. And it occurs only when a judge has determined that the child's environment is sufficiently unsafe."