Report: Hornets' Walker on the trade block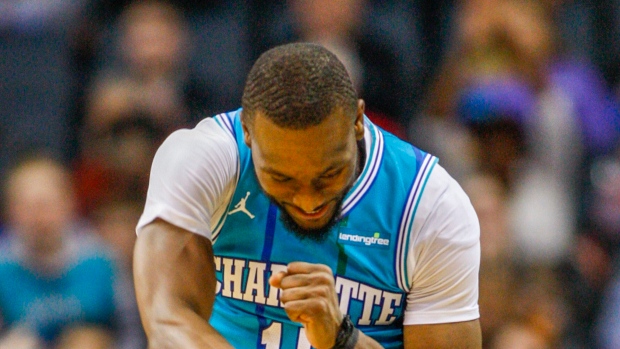 The Charlotte Hornets have made All-Star point guard Kemba Walker available on the trade market, according to ESPN's Adrian Wojnarowski.
Wojnarowski adds that the Hornets would be interested in packaging Walker along with one of their bad contracts in a deal with another team.
The 27-year-old has spent his entire seven-year career in Charlotte and is averaging 21.7, 5.8 assists and 3.3 rebounds over 41 games this season. He was an All-Star for the first time in his career last season.
Walker is in the third year of a four-year, $48 million contract and is slated to become a free agent at the end of the 2018-19 campaign.
Nicolas Batum, Dwight Howard, Marvin Williams and Michael Kidd-Gilchrist are also available, according to Wojnarowski.
Charlotte currently sits 11th in the Eastern Conference with an 18-25 record.