Report: Irving won't commit to any team long term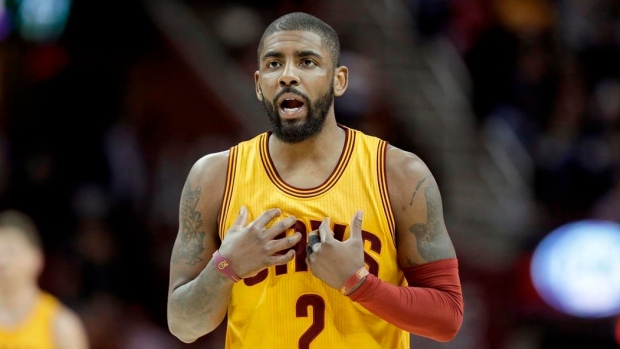 The tension in Cleveland over the reported request of star point guard Kyrie Irving wanting to be traded is seemingly boiling over.
Complicating matters more is that currently, Irving is not willing to commit long term to any possible teams that might have interest in acquiring him, according to Terry Pluto of the Cleveland Plain Dealer.
Irving has at least two seasons remaining on his current contract – he can opt out after the 2018-19 season – and Pluto says the point guard wants to keep his options open.
There are reportedly four teams on Irving's wish list: the New York Knicks, Minnesota Timberwolves, San Antonio Spurs and Miami Heat. Pluto says he's heard that that the Phoenix Suns are interested in the former first overall pick, too, and speculates that the club might even be willing to part with Eric Bledsoe as compensation for Irving, but not 2017 fourth overall pick Josh Jackson.
If Irving were to land in Phoenix, he'd form one half of a lethal backcourt duo with rising star Devin Booker.