Report: Knicks to interview Stackhouse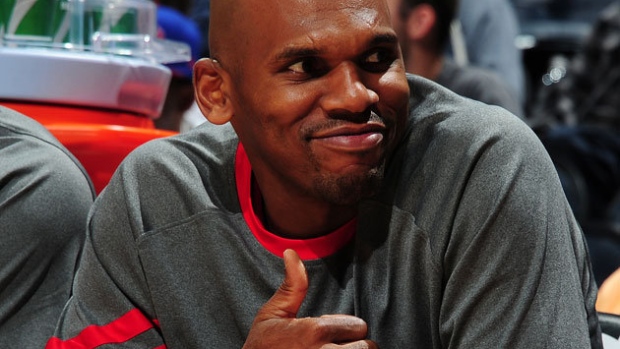 The New York Knicks are looking north of the border for a new head coach.
ESPN's Adrian Wojnarowski reports that the team plans to interview Raptors 905 head coach Jerry Stackhouse this week.
The 43-year-old Stackhouse has been at the helm of the Raptors' G-League affiliate for two seasons following one year as a Raptors assistant.
The 2017 G-League Coach of the Year, Stackhouse led Raptors 905 to back-to-back finals, winning the title in 2017 and falling last week to the Austin Spurs in this year's championship.
A native of Kinston, NC, Stackhouse was the third overall selection in the 1995 NBA Draft out of North Carolina by the Philadelphia 76ers.
Stackhouse played for 18 seasons in the NBA with the Sixers, Detroit Pistons, Washington Wizards, Dallas Mavericks, Milwaukee Bucks, Miami Heat, Atlanta Hawks and Brooklyn Nets, retiring in 2013. Stackhouse was an All-Star in 2000 and 2001.
Along with the Stackhouse, the Knicks will interview former head coach Mike Woodson, currently an assistant with the Los Angeles Clippers.
A first-round draft pick by the team in 1980, Woodson coached the Knicks from 2012 to 2014.
After an 11-year playing career with stops with the Knicks, New Jersey Nets, Kansas City/Sacramento Kings, Clippers, Houston Rockets and Cleveland Cavaliers, Woodson joined the Bucks in 1996 as an assistant coach. Following stints with the Cavs, Sixers and Pistons, Woodson became the head coach of the Hawks in 2004.
He coached the Hawks for six seasons, reaching the postseason in his final three years there, winning two playoff rounds. Woodson's contract with the team expired in 2010 and it was not renewed.
Prior to the 2011-2012 season, Woodson joined Mike D'Antoni's staff with the Knicks. When D'Antoni was let go in March that season, Woodson became the team's interim head coach and had the interim label removed that March.
Woodson led the Knicks to an Atlantic Division title in his first full season in charge, but after failing to make the playoffs in 2014, he was terminated.
He joined Doc Rivers's staff with the Clippers prior to the 2014-2015 season.
In 680 careers games as a head coach over nine seasons with the Hawks and Knicks, Woodson has a 315-365 (.483) mark.
The Knicks are looking for a new head coach following the firing of Jeff Hornacek last week after two seasons in charge.