Report: Lakers trying to get another high pick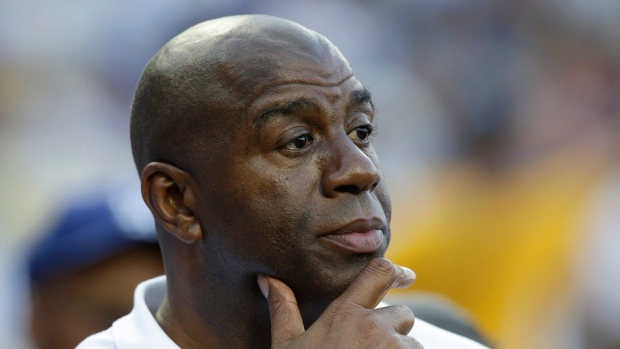 The Los Angeles Lakers already have two first-round picks in Thursday's NBA Draft and now they're are looking to acquire a third, according to ESPN's Ramona Shelburne.
Shelburne says that L.A. has talked to at least two lottery clubs about getting a third first-round pick with a need for outside shooting and perimeter defence being a top priority.
They current own the 2nd and 28th overall picks.
UCLA Bruins star Lonzo Ball seems destined for Los Angeles with the second overall pick, but the Lakers have also worked out the likes of Kentucky point guard De'Aaron Fox and Kansas forward Josh Jackson.
Ball, a native of L.A., has only worked out for the Lakers and hasn't even met with any other teams.