Report: Long the favourite for Mets' manager gig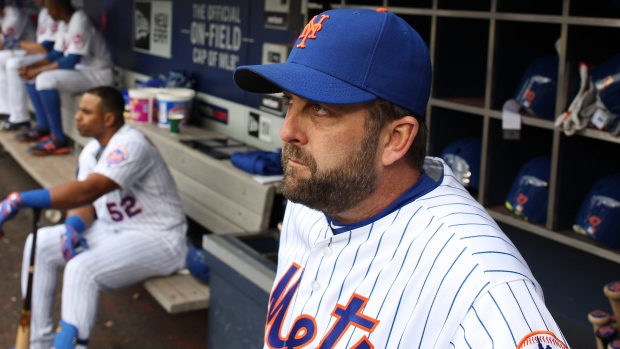 Kevin Long is the early favourite for the New York Mets' managerial search according to ESPN.
Long served as the team's hitting coach for the past three seasons under ex-manager Terry Collins. He also served under Joe Girardi with the New York Yankees from 2007 to 2014, helping the Yanks win the World Series in 2009.
Long is credited for helping second baseman Daniel Murphy turn his career around after seven seasons of nearly league-average offensive output. Since his turnaround, Murphy has been one of the top hitters in baseball and was named to the All-Star team in each of the last two seasons.
The Mets announced in September that they would not renew Collins' contract, opening the search for a new manager. ESPN reports that Alex Cora, Joe McEwing, Mickey Callaway and Manny Acta are being considered as well.
Last season, the Mets went 70-92, missing the playoffs for the first time in two seasons.