Report: Oilers, Jets top no-trade lists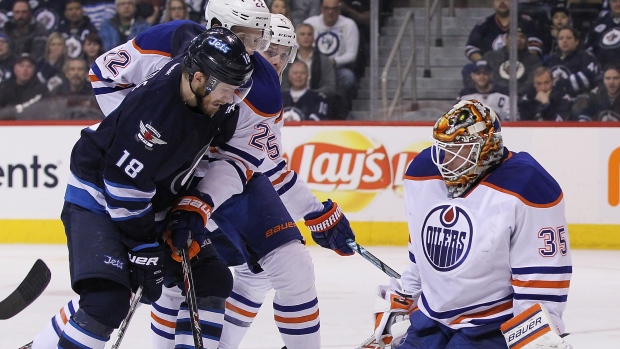 The Edmonton Oilers are the most common team on players' no-trade lists around the NHL, followed closely by the Winnipeg Jets and Toronto Maple Leafs.
According to ESPN.com's Craig Custance, who spoke to agents of NHL players, there are a myriad of factors working against these clubs when it comes to attracting players.
From losing, to climate, to media, and in many cases a combination of all three and more, these places become completely undesirable to an athlete.
"I can tell you, it's pretty much automatic that Edmonton and Winnipeg are the first two names anyone comes up with," one agent told Custance. "Winnipeg is at least winning a little bit. Edmonton is a complete nightmare."
"I hate to say it, but it's the Canadian teams," another agent said. "Vancouver would be the most desirable out of those teams. There's Winnipeg and Edmonton, Toronto because of all the bad media and Montreal. Either you love it or hate it."
The Oilers (2006) and the Leafs (2013) have made the playoffs just once each since the lockout of 2005 and the Jets have yet to be in the post-season since their return to the league in 2011.