Report: Porter signs Nets' offer, Wizards to match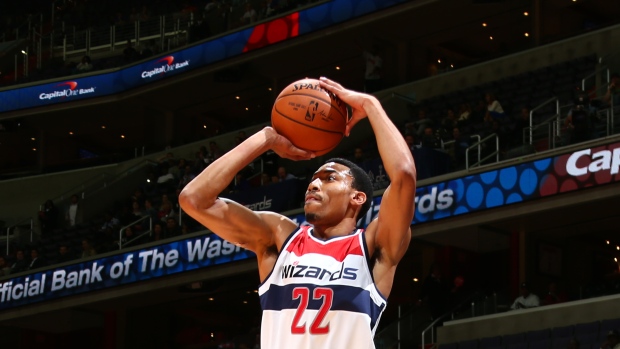 The Brooklyn Nets have signed restricted free agent forward Otto Porter to a four-year, $106 million offer sheet, reports Shams Charania of The Vertical.
The Washington Wizards will have until July 8 to match that offer and will reportedly do so according to Chris Mannix, also of The Vertical.
Mannix reports that the Wizards were trying to work out a more cap friendly deal with the young forward, but intend to match regardless.
Porter averaged 13.4 points per game while shooting an impressive .516 from the field over 80 games for the Washington Wizards. Both were notable improvements from his previous season, where he averaged 11.6 PPG on .367 shooting from beyond the arc.
The 24-year-old is entering his fifth year in the league after being drafted No. 3 overall by the Wizards in 2013. He has increased his scoring average and field goal percentage in each season.
Porter helped lead the Washington Wizards to their highest regular season win total (49) since the 1978-79 season when they were the Washington Bullets.
Porter is coming off a four-year, $19.3 million deal.