Report: Quenneville wants to coach again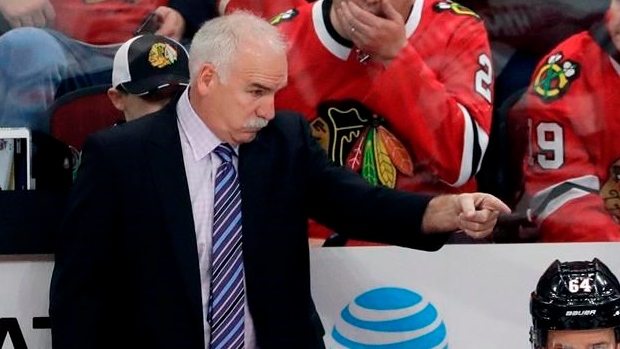 It appears Joel Quenneville has no plans to ride off into the sunset after being dismissed by the Chicago Blackhawks earlier this week.
Scott Powers of The Athletic reports a source told him that, "Quenneville definitely plans to coach again" though he, "will sit back and wait for his opportunity."
Powers adds Quenneville was disappointed by the Blackhawks' decision, but not surprised after the team started the season 6-6-3.
Quenneville, 60, won three Stanley Cups during his 11-year tenure with the franchise. The team, however, missed the playoffs first time since Quenneville took over in 2008 last season and were swept by the Nashville Predators in the first round during the 2017 playoffs.
TSN Hockey Insider Pierre LeBrun noted Tuesday that the Blackhawks will have some control over Quenneville's future through next season.
"Well, most interesting to me is that this is the most expensive unemployed coach in NHL history," LeBrun said on Insider Trading.
"We know that he makes $6 million a year this year and next and there is an offset provision in the NHL rules where when a coach gets hired by another team, they have to figure out the difference with his former team. This is pretty important when it comes to this situation. The Chicago Blackhawks aren't going to pay the majority of his salary for him to go find a job somewhere else. It has to be the right fit. But also, it has to be a team that can afford to pay a big part of that salary that remains on that contract."
Quenneville had a 452-249-96 record during his time as the Blackhawks head coach. Prior to joining Chicago, he spent eight seasons as head coach of the St. Louis Blues and three as head coach of the Colorado Avalanche. He has a career 890-532-77-137 record in 1,636 games behind the bench.
Jeremy Colliton was named as his replacement in Chicago.