Report: Raiders eye retired RB Lynch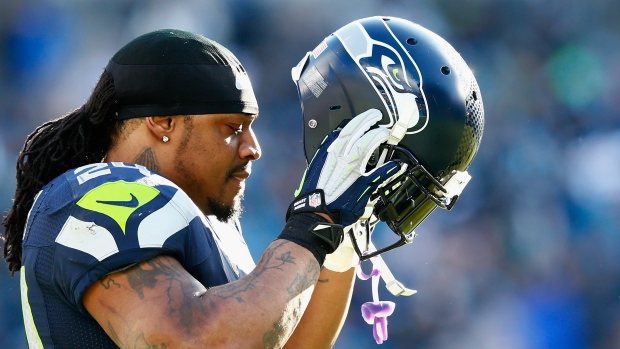 The Oakland Raiders appear to be interested in luring former Seattle Seahawks running back Marshawn Lynch out of retirement.
According to ESPN's Adam Schefter, the Raiders are "strongly considering" acquiring Lynch by a trade with the Seahawks or signing him after his release.
The Seahawks still own Lynch's rights since he walked away after the 2015 season with two years remaining on his contract.
Lynch last played on Jan. 17, 2016 in a playoff game against the Carolina Panthers. He rushed for 417 yards on 111 carries - a 3.1 yards per carry average - in an injury-plagued 2015 season.
The 30-year-old cracked the 1,000-yard mark in four consecutive seasons with the Seahawks from 2011-2014.
Lynch is from Oakland and spent his college career at the University of California, Berkeley.
He will turn 31 on April 22.