Report: Raiders RB Lynch to retire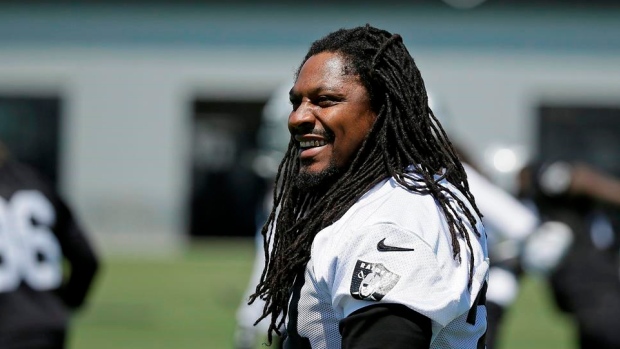 Marshawn Lynch is hanging up his cleats, again.
According to ESPN"s Adam Schefter, Lynch is not planning to play football again after coming out of retirement to spend the past two seasons with his hometown Oakland Raiders.
Lynch, who began his career with the Buffalo Bills, topped the 1,200-yard mark in four straight seasons with the Seattle Seahawks from 2011-2014. He retired from the Seahawks after the 2015 season and sat out all of 2016 before unretiring and being traded to Oakland.
He appeared in 15 games with the Raiders in 2017, rushing for 891 yards and seven touchdowns. Lynch was limited to just six games last season due to injury and ran for just 376 yards and three touchdowns.
The 33-year-old is a five-time Pro Bowler and won Super Bowl XLVIII with the Seahawks.
Over 11 seasons, Lynch posted 10,379 yards on the ground with 84 touchdowns, adding 2,214 yards receiving with nine touchdowns.