Report: Raps, Pacers talking Joseph deal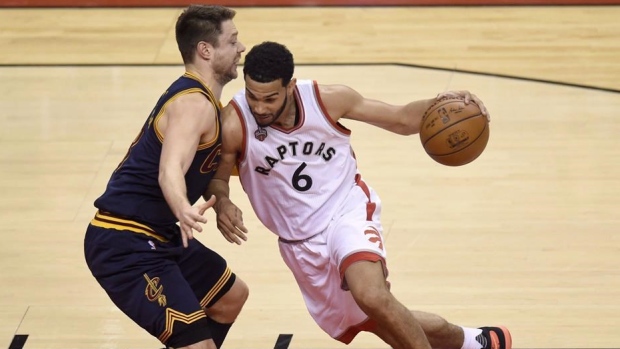 To create additional room under the salary cap, the Toronto Raptors are discussing a trade that would send Canadian Cory Joseph to the Indiana Pacers, sources tell Chris Haynes of ESPN.
The-25-year-old signed a four-year, $30 million deal with the Raptors in 2015.
He made 22 starts and appeared in 80 games for the Raptors in 2016-17 and averaged 9.3 points, 3.3 assists and 0.8 steals, all career highs.
Joseph spent his first four seasons in the League with the San Antonio Spurs, including the 2013-14 season where he appeared in 17 playoff games helping the team capture the NBA Championship.
The Pickering, Ontario native was selected 29th overall in the first round of the 2011 NBA Draft.