Report: Red Wings, Vanek staying in contact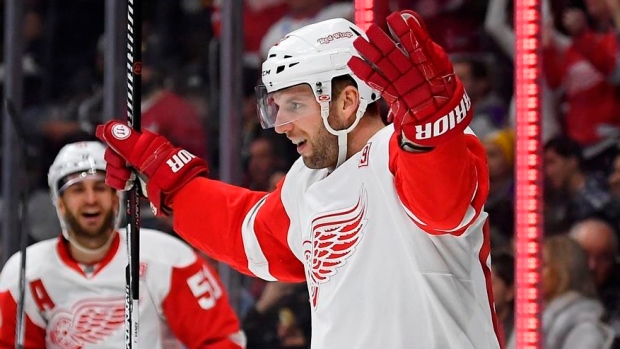 The Detroit Red Wings are staying in touch with free agent Thomas Vanek with a possible reunion for next season in mind, according to Helene St. James of the Detroit Free Press.
St. James reports the sense is Vanek, who was traded from the Red Wings to the Florida Panthers ahead of the trade deadline, wants to return to Detroit but the Red Wings are facing a salary cap crunch.
Vanek combined for 17 goals and 31 assists in 68 games split between the Red Wings and Panthers.
The Red Wings currently have $2.28 million in cap space, though the team is expected to place Johan Franzen on long-term injured reserve to free another $3.95 million. St. James notes the team will likely spend $5 million on restricted free agent Tomas Tatar and another $1 million on Andreas Athanasiou, leaving little money left to sign Vanek, or any other free agent.
The 33-year-old is coming off a one-year, $2.6 million contract.
Vanek, the fifth overall pick of the 2005 Draft, has 333 goals and 364 assists in 885 career games with the Panthers, Red Wings, Minnesota Wild, Montreal Canadiens, New York Islanders, and Buffalo Sabres.