Report: Roethlisberger out 4-6 weeks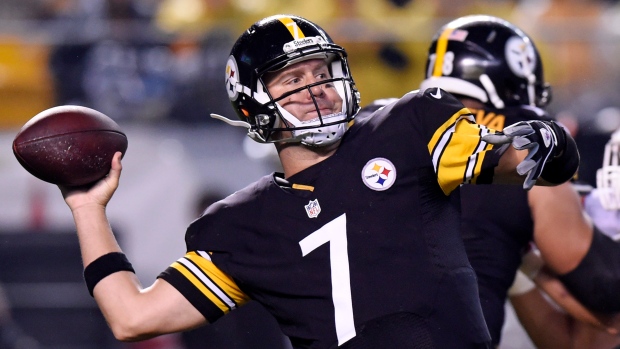 Pittsburgh Steelers pivot Ben Roethlisberger is expected to miss the next 4-6 weeks after having surgery on his left knee, according to ESPN's Chris Mortensen.
The 34-year-old hurt his knee during the second quarter of Sunday's loss to the Miami Dolphins. He needed surgery to repair a torn meniscus on Monday.
Landry Jones, 27, will be behind centre for Pittsburgh when they host Tom Brady and the New England Patriots on Sunday. He threw for 513 yards with three touchdowns passes and four interceptions over seven games (two starts) last season.