Report: Sabres interested in Hawks' MacIver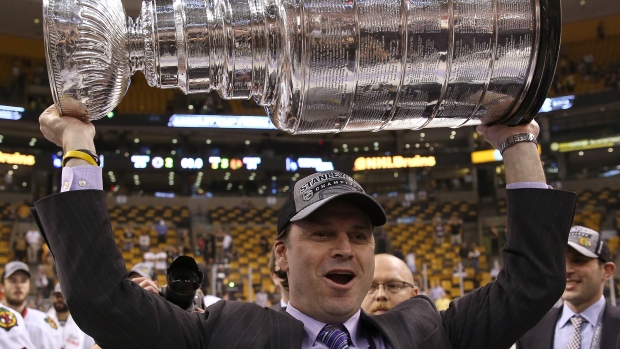 The Buffalo Sabres are in need of a new general manager and coach after firing Tim Murray and Dan Bylsma on Thursday.
According to Mark Lazerus of the Chicago Sun-Times, Buffalo is reportedly looking towards Blackhawks assistant GM Norm MacIver as a possible replacement for Murray.
The 52-year-old Maciver started his front office career with Chicago in 2006 when he was named the director of player development and has been the team's assistant general manager since 2012. With the help of Maciver, the Blackhawks claimed Stanley Cup championships in 2013 and 2015.
The native of Thunder Bay also had a career in the NHL as a defenceman, racking up 55 goals and 230 assists over 500 games from 1986 to 1998 with teams including the Ottawa Senators and Edmonton Oilers.
Chicago finished with the most points in the Western Conference this year, but were swept by the Nashville Predators in the first-round of the playoffs. Buffalo hasn't made the playoffs since 2011.