Report: Sinkfield, Van Roten exploring NFL options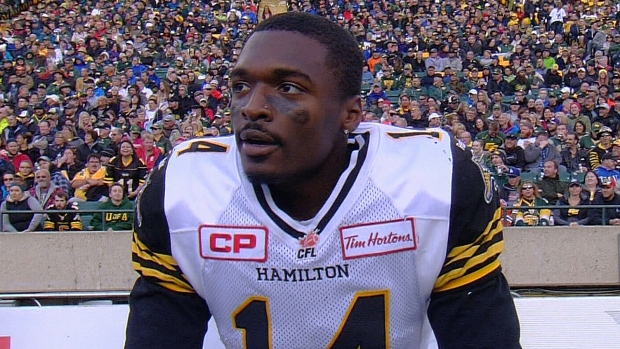 Two of the bigger names still available on the market may first be looking to sign a deal in the NFL, according to a report from the Toronto Sun's Scott Mitchell.
Mitchell reports receiver Terrell Sinkfield and offensive lineman Greg Van Roten are both investigating opportunities south of the border.
Sinkfield signed an NFL deal last off-season, with the Minnesota Vikings, after two solid seasons with the Hamilton Tiger-Cats. The 26-year-old returned to the CFL after getting cut by the Vikings, signing with the BC Lions, and finished last year with 16 receptions for 297 yards and three touchdowns in seven games.
Van Roten has spent his two-year CFL career with the Toronto Argonauts. The 26-year-old played left tackle for the Double Blue.
Sinkfield alluded to his interest in the NFL in a tweet sent out Wednesday night, while also appearing to suggest the Hamilton Tiger-Cats would be his second choice.