Report: St. Louis sued over arena upgrade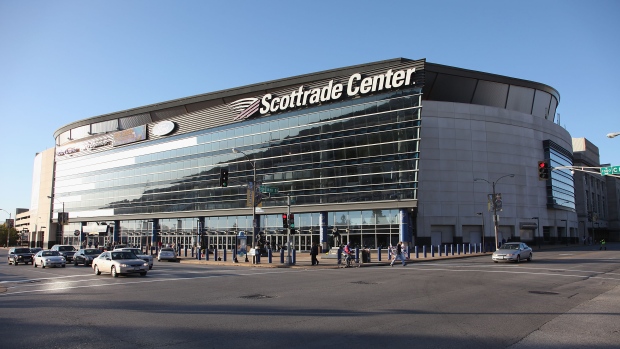 The city of St. Louis is facing a lawsuit over proposed upgrades to the Blues' arena according to St. Louis Public Radio.
Three St. Louis residents – including a democratic alderwoman – filed suit Friday in a St. Louis Circuit Court against the city and the Land Clearance Redevelopment Authority.
Opponents of the renovations claim upgrades at the Scottrade Center paid at the public's expense are unconstitutional in the state of Missouri.
The suit also alleges that the city is not obligated to pay for upgrades, citing language from a 1992 lease.
In February, the renovations were given the go-ahead by the Board of Aldermen, which is the city's legislative body.
"We passed that ordinance under a false premise," Alderwoman Cara Spencer said in an article from St. Louis Public Radio. "We were told over and over again that the city owns the building and the city is obligated to upgrade it. We are not."
The Blues have not commented on the situation publically.
The arena opened in 1994 and was formally the Savvis Center before Scottrade bought the naming rights in 2006. It seats nearly 20,000 fans.