Report: St-Pierre, UFC agree to terms on deal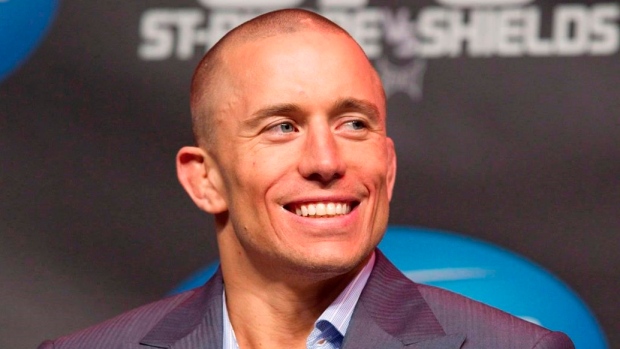 Canadian Georges St-Pierre and UFC have agreed to terms on a new deal and are close to finalizing a new contract according to a report by Ariel Helwani of MMAFighting.com.
The former welterweight champion vacated his title and left the sport following a title defence victory over Johny Hendricks at UFC 167 in November of 2013.
UFC president Dana White told TSN at UFC 208 that the promotion has been in constant discussion with the MMA legend.
"Me and GSP got everything straight between us," said White. "We'll see what happens."
The rumours of St-Pierre's return to the UFC began in 2016 when it was reported that the 35-year-old had enrolled in the USADA drug testing program.
There were further reports of a possible return at UFC 206 in Toronto against middleweight champion Michael Bisping but contract talks broke down.
In November, St-Pierre announced that he was joining with fellow fighters and former Bellator owner Bjorn Rebney to form the Mixed Martial Arts Athletes Association.
According to the report, the plan is for GSP to make his return in the third quarter of 2017.